Boxing Day sales are expected to exceed Black Friday spend by 96%, as 19 million consumers splurge £3.85bn on the first shopping day after Christmas.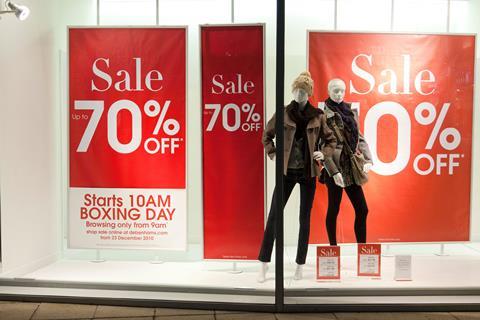 This marks a 3% increase on the total spent on Boxing Day in 2015, according to the Centre for Retail Research (CRR).
The high street will generate the bulk of the spend, with £2.95bn anticipated to be cashed in on deals in-store.
Online shopping will account for around a third of the post-Christmas spend, totalling £900m – a 7% increase year-on-year.
Consumers will spend £477m of this using smartphones and tablets.
Much like Black Friday, Boxing Day is no longer a one-day event for retailers, City AM reported.
Over the three-day period from December 26 to 29, retailers are set to draw in £7.6bn, 67% of which will be spent in physical stores.
Big brands and designer goods, including bags, clothes, shoes and sportswear, will be readily snapped up, along with laptops, TVs and smartphones, the CRR found.
Footfall on Black Friday rose by 2% this year, compared with a forecast fall of 5% and a drop of 4.5% last year when it moved to online offers in big way for the first time.