The Ann Summers story is getting good vibrations as Jacqueline Gold's biography is set to be adapted for the small screen.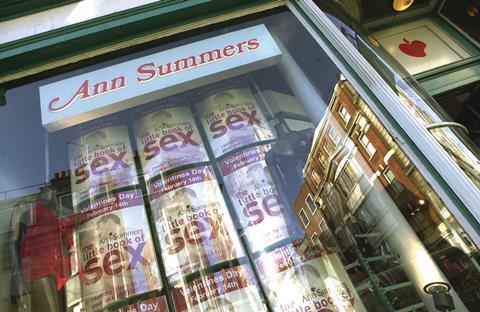 When Good Vibrations hits the nation's TV screens those tuning in expecting a documentary about the Beach Boys are in for a surprise.
The show is about an entirely different type of vibration. The half-hour comedy that is being developed for ITV is an adaption of an autobiography by Ann Summers boss Jacqueline Gold.
The autobiography was published in 1996 and tells the story of how the sex toys and lingerie retailer was acquired by Gold's father David in 1971.
In the early 1970s the business was turned around when Jacqueline Gold arranged parties at women's homes to create an occasion that would allow them to buy underwear and vibrators.
Production company A League of Their Own recognises a good comedy scenario when they see one and has lined up the writing team behind Smack The Pony to work on the show.
No word yet on who will play a young Jacqueline Gold. Suggestions on a postcard please.