Year in, year out, not just during the traditional season of goodwill, retailers give back in countless ways to the communities they serve from Stornoway to Sussex.
Whether it's support for local good causes or nationwide campaigns, health and homelessness to digital skills or disaster aid, retailers have done their bit in 2017.
Here are 10 of this year's gifts from retail to the UK – and more of the same can be expected in the New Year.
Combating loneliness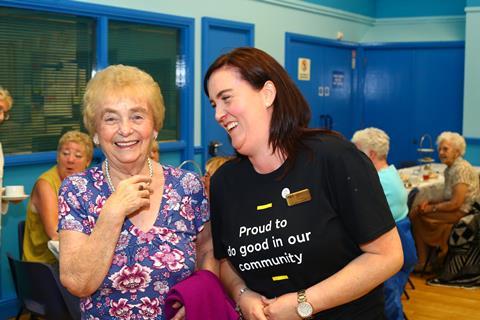 Loneliness, which is estimated to afflict nine million adults, was last week described as a "social epidemic" by the Jo Cox Commission on the issue.
It's a blight that retailers are playing their part in addressing. The Co-op raised £6m as part of its loneliness campaign, using the cash to fund Red Cross 'community connectors' to help people build their confidence and find ways to participate in their local communities.
Loneliness is also a focus of Marks & Spencer's community transformation programme which launched in June and will eventually be run in 1,000 communities.
Grenfell aid
The tower block fire in June shocked the nation, and in the aftermath retailers were on hand to help immediately and over the longer term.
Grocers rushed food and bottled water to those forced to leave their homes. Harrods, whose store is in the borough of Kensington and Chelsea and some of whose staff died in the blaze, donated £1m.
The industry came together through charity The Retail Trust to offer those affected help with accommodation, financial assistance and counselling. A total of £80,000 has been raised.
Helping the hungry
Food banks have become a feature of many towns, cities and villages and, rather than let groceries go to waste, supermarket groups have forged partnerships with organisations such as the Trussell Trust and FareShare.
"Retailers ranging from John Lewis, Tesco and Waitrose to bookseller Blackwell are among those to support the Trussell Trust with everything from food to gifts in kind and volunteering"
Retailers ranging from John Lewis, Tesco and Waitrose to bookseller Blackwell are among those to support the Trussell Trust with everything from food to gifts in kind and volunteering.
Tesco featured its food donation work in its Christmas advertising. Last year, the grocer provided more than four million meals to people in need over the festive period.
Accessible shopping
The pleasures of shopping are taken for granted by many people, but for some a visit to the shops is a big challenge.
Property group Ellandi, whose malls such as Eastgate Centre in Gloucester and Grays Shopping Centre in Essex are managed by Workman Retail, has introduced 'sensory Sundays' for autistic people, and dementia training for centre staff.
They are among a range of initiatives designed to make retail accessible to all.
Sainsbury's operates a similar project. At its branch in Gosforth, Newcastle upon Tyne, the grocer is piloting 'slow shopping', so older people and other customers in need can expect services such as extra staff help and chairs at the end of aisles so they can rest.
Making Pennies count
Those coppers that frequently come with – or comprise – a customer's change at the till are being put to good use through retailers' adoption of the Pennies scheme, described as a "digital charity box".
Pennies enables shoppers to donate their 'loose change' when paying by card, and the option has been widely taken up.
Retailers as diverse as Boots Opticians, The Entertainer, Kingfisher's Screwfix and Topps Tiles are among Pennies' partners, supporting charities including The Royal British Legion, the National Literacy Trust and Macmillan Cancer Support.
Developing women leaders
The retail industry relies on women customers and is increasingly making efforts to ensure female employees progress through its ranks.
Retail Week's Be Inspired campaign is designed to develop future female leaders by sharing the experience of role models at workshops and events.
So far, Be Inspired has engaged more than 1,000 women with the enthusiastic support of retailers such as Argos, Carpetright and Clarks as well as partners from the wider industry such as Isobar, Accenture and Google.
Breakfast clubs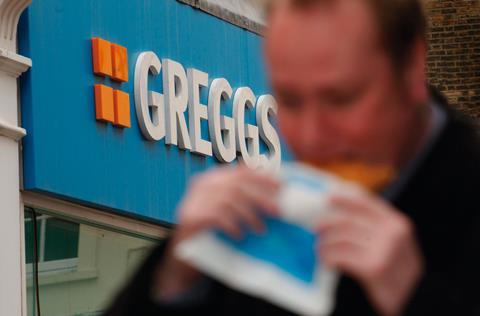 The problems of children turning up to school without having eaten in the morning has been addressed by baker Greggs through its Breakfast Club programme.
The retailer's stores provide bread to participating primary schools – there are now more than 450 – and ongoing costs are covered. Almost 5.4 million breakfasts have been served so far through the long-running initiative.
Acting locally
Many retailers choose to support good causes in the immediate vicinity of stores, ensuring that their contribution goes to initiatives and organisations that resonate with their local customers.
Through its Doing Good Stuff programme, White Stuff stores link up with small charities nearby – it has worked with 120 since 2010, raising £2.6m. The retailer donates 1% of its annual profits to charities.
C-store group Nisa also focuses on its neighbours through its Making a Difference Locally charity. From meals for the elderly to kit for football clubs and playground refurbishments, the retailer has so far made 1,691 donations worth £869,000.
Tomorrow's entrepreneurs
Business prowess has created wealth for retailers and employment for millions, so it makes sense that fostering enterprise is among the causes they support.
Retailers such as Aldi, Asos, Burberry, Fat Face, New Look and TK Maxx are partners of The Prince's Trust and involved in programmes to help young people find employment, develop skills and launch their own businesses.
The Trust's retail leadership committee, chaired by former Harrods and House of Fraser boss Andrew Jennings, includes leading retailers such as SuperGroup chief executive Euan Sutherland, Oasis and Warehouse boss Liz Evans and M&S executive director Patrick Bousquet-Chavanne.
The wider industry is represented on the committee by members such as Lucy Harris of headhunters Clarity and Dan Coen of advisers AlixPartners.
Tackling homelessness
In 2016, 59,090 families were accepted as homeless in England alone, while in Scotland the figure was 28,247, according to Crisis.
Unsurprisingly, it's a cause which retailers have taken up. Shop Direct, for instance, pledged last month to raise £600,000 over two years which will support The Booth Centre and The Whitechapel Centre, the leading homelessness charities in the home shopping group's native Northwest.
It will be Shop Direct's biggest charity partnership to date and, appropriately for the ecommerce giant, will include the introduction of internet cafés that will provide training to improve IT literacy.
M&S is once again selling seasonal sandwiches and drinks in aid of Shelter, which receives 5% of the value of every item sold, for its helpline. Last year, M&S's backing funded all of the calls answered by Shelter advisors over the Christmas period.

George MacDonald is executive editor of Retail Week.