Family owned retailer Fenwick may be one of the most low-profile department store groups in the UK, but it is one of the most profitable.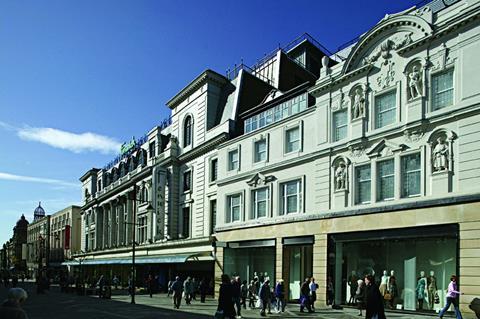 And although earnings have come under pressure in recent years, its move online has created growth opportunities.
Fenwick, which has been in business since the end of the 19th century, runs eight stores, as well as two Bentalls fascias and the Williams & Griffin department store in Colchester.
The retailer's headquarters is at its 250,000 sq ft store in Newcastle. The shop has a key position in the retail heart of Newcastle and has recently been revamped to retain its special status in the city.
Fenwick is focused on running flagship stores in well-heeled catchment areas. The group caters for a mid-to-upmarket customer base and has a strong fashion offer with an emphasis on brands, which Retail Week Knowledge Bank predicts accounts for about two-thirds of turnover.
Profits have come under pressure since the credit crunch. In its financial year to January, pre-tax profits fell 2.6% to £35.8m and total sales dropped 3% to £361.6m.
Despite the decline, management was said to have been encouraged that sales were only marginally behind the previous year.
Fenwick has long enjoyed double-figure operating margins, with tight control of costs critical to the business.
The department store group tailors its buy for each shop, which has helped to control stock levels.
Over the past decade or so Fenwick, which previously relied on organic growth, has become more acquisitive. In 2001, it made the boldest move in its long history, acquiring six-strong department store group Bentalls, although four shops were disposed of the following year.
The Bentalls acquisition consolidated Fenwick's position among the top six UK department store groups in sales terms and enhanced its buying power. Since buying Bentalls, management has focused on bringing its profitability more in line with Fenwick's.
In 2008, Fenwick added to its portfolio with the purchase of Colchester-based department store Williams & Griffin.
Although the acquisition helped shore up sales, it put pressure on profits, alongside the onset of the global economic crisis.
Sales growth ground to a halt in 2009/10 and pre-tax profit remained flat, although operating profit moved ahead by almost 25% and operating margin rose to 11.6%.
By its 2011 financial year sales had recovered, helped by the redevelopment of its Bond Street store, which was overhauled in 2010, adding an extra 20% of selling space.
However, operating margin dipped slightly, suggesting that promotional activity might have been increased slightly to capture sales in the competitive environment.
And while the Bond Street store is understood to have experienced an uplift on the back of the revamp, it is likely that a number of Fenwick's smaller provincial stores have been under significant pressure, given that sales fell in the year to January.
However, Fenwick has been entirely capable of holding its own in a competitive market, according to Retail Week Knowledge Bank, and although profits might have been squeezed since the downturn, it has largely retained its elevated margins.
Further store revamps should continue to play an important role in restoring momentum.
The transactional website that was introduced this year, following a trial under the Fenwick Newcastle Select banner, will open a new avenue for growth.
The Fenwick.co.uk site covers womenswear, accessories, beauty, bath and body, home accessories and gifts. Although the offer is limited, with a strong focus on Christmas at present, it is likely to be extended next year.
The success of other department store groups online such as John Lewis, Debenhams and Selfridges shows that ecommerce can be a lucrative channel for Fenwick, and entering the digital age could be the making of this family business.
The lowdown
Total sales down 3% to £361.6m (for year to January including concessions)
Pre-tax profit down 2.6% to £35.8m
Retail operating profit margin 10.6% (11.5% in 2011)
Chairman Mark Fenwick
Deputy chairman John Fenwick
Group managing director Adam Fenwick