American Golf owner Lloyds Development Capital has injected £5m into the business and restructured its debt as it seeks to bolster the retailer to gear up for expansion.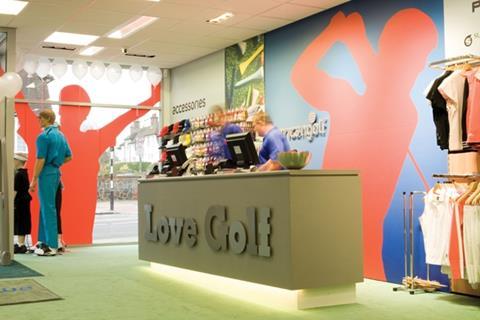 The golf specialist has converted £13m of debt to equity, and the shareholding is now split between Lloyds Development Capital, NatWest and its management. Previously, NatWest held some of the retailer's debt.
American Golf chief executive Nick Wood said the refinancing will enable the retailer to grow. In 2009 it opened six stores, taking its total to 78, and it wants to open at least the same amount this year.
It has also been trialling a concession format with three concessions in Dave Whelan's DW Sport Fitness stores, which he bought from JJB Sports last year.
American Golf plunged into a loss in its full year to January 25, 2009, with losses of £4.6m, from a profit of £1m the previous year.
Wood said that while profit figures for the year to January 31, 2010, had not been finalised, EBITDA would be ahead of the previous year. He added that sales for the year climbed 4.5% to £72.3m with like-for-likes swinging into positive territory, ahead 1%.
Wood said he is pleased with the performance as the general golf market has been declining between 8% and 10% a year, according to figures from Golf Data Tech.
The retailer has appointed a new chairman, Philip Cushing, to help it expand. At present Cushing chairs several businesses, including Paragon Print and Packaging. He made his name in the automotive world as chief executive of distribution and marketing group Inchcape.
Wood said clothing is a key growth area and the retailer is bringing in new brands. It will consider larger stores to better showcase its ranges.