One in 10 online sales are made via click and collect, according to new figures from ecommerce trade body IMRG.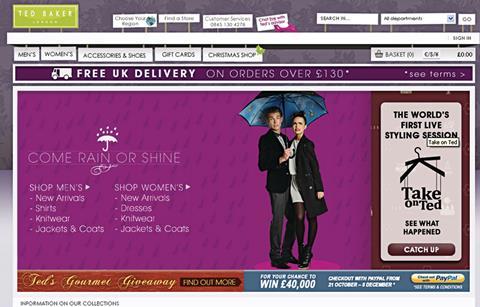 Sales via the channel - where consumers transact through an ecommerce site and collect in store - made up more than a tenth (10.4%) of all ecommerce sales for the third quarter of 2011, according to the IMRG Capgemini Quarter Benchmarking Index.
This was up from 7.4% in the previous quarter - the strongest quarterly gain that has been recorded in the seven quarters it has been tracking the data, said the IMRG.
Sales through mobile devices, including tablets, accounted for 3.9% of ecommerce sales. Mobile sales grew 975% between Q1 2010 and Q3 2011, while visits to websites via mobile channels grew by 585% in the same time.
David J Smith, chief marketing and communications officer at IMRG, said in a statement that delivery is one of the most important elements of online shopping.
"Inconvenience at that stage can turn a positive experience into a bad one," he said.
"Retailers need to ensure that they track and monitor consumer behaviour to understand what options are proving most popular, to ensure that the experience is as convenient and seamless as possible."
John Lewis this week reported a 13.9% rise in its online sales year-on-year, driven by convenience and aided, in particular, by its click and collect service.
In September, young fashion brand Ted Baker launched a click and collect service, while a rollout of instore Wi-Fi by the end of the year is expected.