Latest news, insight and analysis on Carrefour
Over the past 40 years, the Carrefour group has grown to become one of the world's leading distribution groups. The world's second-largest retailer and the largest in Europe, the group currently operates four grocery store formats: hypermarkets, supermarkets, cash & carry and convenience stores. The Carrefour group currently has over 9,500 stores, either company-operated or franchises.
With problems ranging from regulation to political unrest, are the BRICs no longer the hottest new retail markets on the block?
In the era of multi-format, omnichannel retail, could a chief executive with a non-retail background be exactly what Tesco needs?
Full company profiles for the top 200 UK retailers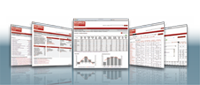 Powered by: