Latest news, insight and analysis on Carrefour
Over the past 40 years, the Carrefour group has grown to become one of the world's leading distribution groups. The world's second-largest retailer and the largest in Europe, the group currently operates four grocery store formats: hypermarkets, supermarkets, cash & carry and convenience stores. The Carrefour group currently has over 9,500 stores, either company-operated or franchises.
As Poundland launches its first Spanish store in the Costa del Sol, Retail Week looks at the country's retail market.
India's underdeveloped modern retail sector seemed to present the perfect investment – but expansion has not proved so simple for retailers.
Full company profiles for the top 200 UK retailers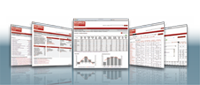 Powered by: