Latest news, insight and analysis on Carrefour
Over the past 40 years, the Carrefour group has grown to become one of the world's leading distribution groups. The world's second-largest retailer and the largest in Europe, the group currently operates four grocery store formats: hypermarkets, supermarkets, cash & carry and convenience stores. The Carrefour group currently has over 9,500 stores, either company-operated or franchises.
The launch of mobile app PowaTag has made a significant ripple in retail – more so than most technology product launches, and perhaps surprisingly so.
Costco, One of the most underrated retailers in the country, very rarely gets covered in Retail Week.
Full company profiles for the top 200 UK retailers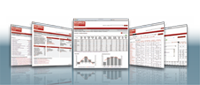 Powered by:

pause slideshow

Previous

Next