Japanese-owned fashion retailer Uniqlo is on the expansion trail after it is understood to have delivered UK like-for-like sales up 38% in December.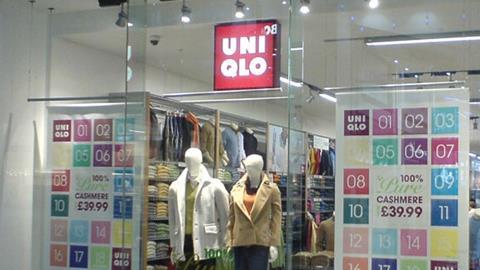 The retailer is seeking a further 10 stores in central and greater London. It is in negotiations for units in Bluewater, Covent Garden, Islington, Putney and Wandsworth.
The retailer is also understood to have exceeded expectations on its Jil Sander range +J, which launched in September. The spring/summer +J range goes into stores this week.
Uniqlo is also seeking further shops in Europe. It opened recently in Paris and is considering the Netherlands and Germany.
James Ebel, director at Uniqlo's property agency Harper Dennis Hobbs, said: "Uniqlo has had a strong year and Christmas, and it is now gearing up for further growth in 2010." Uniqlo celebrated its 25th birthday at the end of last year with 25 days of promotions.
Globally, Uniqlo sales rose 11.5% year on year in December. Uniqlo was unavailable for comment.