The sky is the limit for Tesco as it aims to exploit "air rights" above stores to release value from its property portfolio.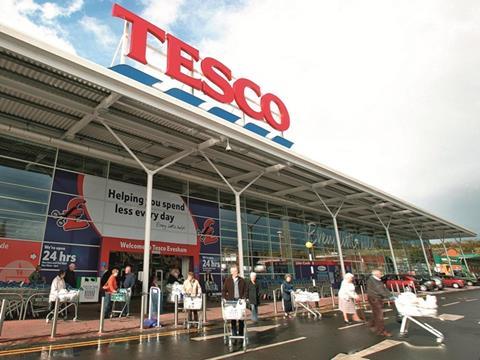 The giant grocer sees opportunity to strike partnerships to redevelop premises and add flats above its stores, among other measures such as enabling complementary businesses to build on excess parking space.
Tesco's property plans were detailed by finance boss Alan Stewart as part of a wider presentation on the detail of how Tesco intends to push forward, including achieving a group margin of between 3.5% and 4%.
Stewart said 15 large sites have been identified as suitable for redevelopment. He envisaged 13 car park redevelopments over the next year and a similar number over the next few years.
Stewart said: "We see a number of our stores where the store's in an environment where it's been successful, is on freehold space and we can rebuild it and release value.
"There's total redevelopment, retail space in car parks and small-scale redevelopment."
Property push
Most of the opportunities for what he described as "air rights" are in London and other urban locations.
The initiatives form part of Tesco's plans to optimise its property, which also include making rent savings.
In 2016/17 Tesco intends to release £450m of value from property, and so far has saved or identified £176m per annum on rents.
Bernstein analyst Bruno Monteyne welcomed the redevelopment proposals.
He said: "It is important to keep in mind that these projects do not require Tesco capital expenditure.
"Capex will be driven by the developers taking on those projects and Tesco creates value from selling those rights and taking its part of the profit."