Start-ups in retail technology are growing and Retail Week is highlighting some of the best. This week Presence Orb is in the spotlight.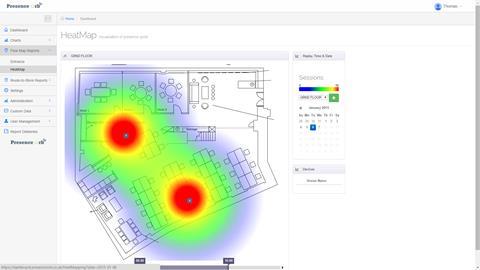 Presence Orb is an analytics platform that allows retailers to better understand their customers' in-store behaviour. Founder and chief executive Thomas Sheppard explains more.
Key facts
Founded: 2013
Investment: Investment from TrueStart, a retail and consumer investment hub
Founder: Thomas Sheppard
Retail partners: "Presence Orb is in a number of high-street fashion retailers across the UK and US" – Presence Orb says it cannot reveal them because of non-disclosure agreements.
What it does
Presence Orb uses wi-fi networks and wi-fi signals from shoppers' mobile devices to monitor customers' movements in retail outlets. This technology is able to track return visits, as well as peak visiting times.
"Presence Orb allows retailers to passively learn from the behaviour of customer within their physical stores, similar to the level of analysis online retailers have enjoyed from web analytics for years" says chief executive Thomas Sheppard.
"Using our technology we have helped retailers identify opportunities to increase revenues, decrease costs and ultimately increase profitability all while improving the in-store experience for their customers."
What problem does the technology solve for retailers?
Presence Orb's analytics platform allows brick-and-mortar retailers to apply the same level customer insight available for online retailers.
"Brick and mortar retail still represents the largest point of purchase for customers yet retailer understanding of customer experience in store pales in comparison to the tools and data gathered from online retail" says Sheppard.
"Online data goes hand in hand with helping retailers to refine their in store customer experience. With Presence Orb retailers gain the level of customer understanding which has become common place in their digital store front but applied to their physical stores, allows retailers to learn, refine and optimize their bricks-and-mortar offer."
More information: www.presenceorb.com