Retailers' spending on information technology fell drastically during the global economic downturn, but there are signs that IT investment is on the rise once again. Liz Morrell reports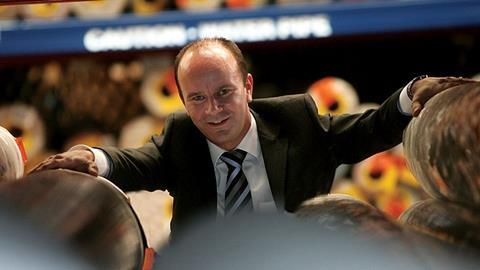 The credit crunch and recession hit IT directors hard, with businesses slashing budgets for both equipment and staff to cut costs.
Instead of investing, their attention has been focused on maintenance and keeping the lights on, firefighting with IT budgets that have been slashed by about 20% on average.
But, with the return of greater confidence in the economy, it seems optimism may also now be returning.
So are we about to see the return of significant investment in new projects and systems?
Carpetright group IT and ecommerce director Ian Woosey believes that although confidence is returning it should be tempered with caution.
"I don't think anyone can afford to be so complacent in the current volatile market as to just assume trade will automatically recover; you still have to work very hard for it," he says.
A survey by retail consultant Martec International, published in its IT in Retail UK 2009/10 report, found that nearly twice the amount of respondents mentioned cost-cutting as a specific IT priority for 2009/10 - 7% cited moves to cut costs, as opposed to 4% the year before.
The report found that some were simplifying their business and thereby cutting costs while others were stretching out the life of systems before investing in new ones. In 2009/10 the average spend on systems among the leading 100 retailers dropped to 1.1% of turn­over. Not since 2003 had the figure been so low. Interviews for the 2010/11 study are presently under way.
Martec International practice manager Fran Riseley, who is conducting this year's research, says anecdotal evidence seems to paint a similar picture to that of last year, but she adds that optimism is growing about spend.
"Mostly people are saying budgets are staying at the same level as last year," she says. "Firms are still tightening their belts. But last year budgets were being slashed hugely and it was all doom and gloom.
"This year it's not like that. People are getting around to doing the things that they wanted to do last year but had to put on hold."
Martec International managing director Brian Hume says that retailers have been trying to extend the life of their existing assets.
"On average, people change their core systems about every 10 years, but lately that has been changing," he says. "People are still investing and still funding projects, but they are projects that squeeze value out of assets they already own, such as stock, people or the internet," he says.
Confidence tricks
Nevertheless confidence is returning. "We did focus a little on tactical projects last year. But we had invested so much time and energy on delivery the year before that you could argue that last year was the final mop-up and enhancement of the solutions that we had delivered previously," says House of Fraser IT director Duncan Gray.
Blacks Leisure group IT director Chily Fachler agrees that retailers are on the verge of making large IT investments once more and shelved plans are being reworked.
He says: "Tactical projects are still getting the lion's share of investment - that is the case here, where we have had finance and HR system changes, and with my colleagues at other
retailers. But we are starting to see strategic projects that have been on the back-burner for the past two years come forward again. We are moving back towards the big projects."
Martec International's report found that store systems remained the top investment priority for retailers, with 19% of the 82 retailers that responded to that question citing it as a main priority for investment over the next three years, down from 24% the year before.
Planned investment in core merchandising and planning systems was also down. These were retailers' second priority in the previous year but came fifth in the latest survey.
The big drive for most retailers is towards ecommerce and multichannel investments and have risen from third to second priority behind store systems.
"Multichannel integration and ecommerce are still major growth areas and have huge potential. They are also areas in which you constantly need to innovate, just to remain competitive," says Woosey.
Hume says such systems have a much shorter life. "The average life of ecommerce systems is 4.8 years," he says. "The field is developing fast, so when retailers buy a system they often do not know exactly what they want. For example, three years ago no one had thought about the potential in social networking sites."
Tony Bryant, head of business development at multichannel solutions provider K3, agrees. "Tier two retailers are really championing the multichannel challenge, looking at new platforms and ripping out and replacing existing systems," he says.
Blacks Leisure is one such company. "We are starting to have discussions around multichannel and the need for a bigger replacement of some of the platforms and applications we are on," says Fachler.
John Lewis is also beginning work on a multimillion pound investment in a new multichannel system. This will replace point-of-sale and order management systems that are about 10 years old. The roll out will begin next year and is one of a number of IT projects now under way at the retailer.
"There is lots of optimism at John Lewis and there is a definite commercial benefit in chasing some of these ideas up," says John Lewis head of multichannel Simon Russell. "The way the customer is shopping is changing, so it was a case of investing to make sure our systems were prepared to meet what the customer would want in the future."
House of Fraser is also improving its multichannel capabilities. "We have plans to leverage our website and brand potential by investing in solutions that will allow our customers to order online and pick up in store, collecting the product at their convenience in one of our 60-odd stores the following day," says Gray. "We are also working on a solution to allow the website to be used in store to offer a better range, allowing us to leverage our stock pool more effectively."
However, despite the optimism that the confidence to invest may be returning, it may be a while yet before budgets rise to match.
"In the run-up to 2000 a lot of chief information officers got projects funding to cope with Y2K," says Hume. "But then chief executives felt robbed and cut budgets significantly and it was three years before they took the brakes off and let IT budgets rise again. There is a serious risk that chief executives will get used to the idea that IT can function on a 20% reduced budget. It might be that we stay at this lower budget level for two or three years."
The research for this year's survey seems to back up that view. But Hume believes things will pick up.
"The future will be cautious, but it will be positive and people will do more than last year," he says. "A lot of people have projects they desperately need to do but have put them on hold. But you can't defer things forever."
As ever, customers will drive the change. "Customers are quite rightly demanding better, more flexible services from all retailers and anything that improves the customer experience must be made a priority," concludes Woosey.
What's on the IT agenda?
IT priorities in next three years (% of retailers)
Priorities
2009-10
2008-09
Store systems
19%
24%
Ecommerce or websites
12%
9%
Supply chain
11%
8%
PCI DSS compliance
11%
5%
Merchandising and buying
9%
12%
Source: Martec International
All systems change
The IT systems retailers plan to replace:
Store systems 24%
Ecommerce 14%
Time and attendance applications 14%
Logistics and merchandise management systems 12%
Space management systems 4%
Source: Martec International
IT Spend (% of sales)
Home shopping 4.1%
Mass merchandisers 1.9%
Small format specialists 1.5 %
Department stores 1.4%
Large-format specialists, such as DIY electrical and furniture 1.2%
Grocery 0.7%
Source: Martec International