As an increasing number of major retailers and brands dip their toes into the metaverse, Web3 expert and Retail Week Live 2022 speaker Evelyn Mora maps out the opportunities for businesses to join the latest digital revolution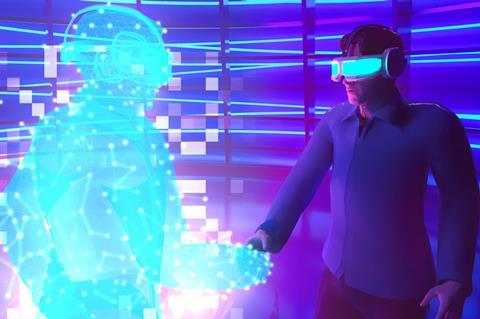 Web3 is essentially the third version of the internet. Web2 saw the birth of giants such as Google and Amazon and social media platforms such as Facebook, Instagram and Twitter.
Large tech companies 'own' these platforms and we, the consumers, use the platforms, contributing to the success of these giants.
Web3 enables individuals to own their data, and transact without the approval of a governing body, including users and suppliers who can interact with an open and transparently accessible community of developers.
These new tools give various different new branding and business possibilities for the retailers to take advantage of - and not only financially, but from an overall sustainability perspective.
Interoperability is the main focus and challenge right now in the industry. The future of Web3 must be diverse and embody inclusion.
Instead of forcing ourselves to hardcode interoperability with the few existing metaverses, we are enabling like-minded creators to join the multiverse, and build their own metaverses using the technology and in-game tools of the Digital Village.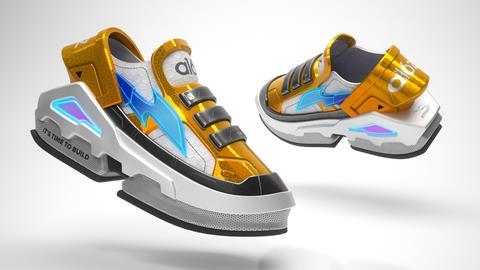 I have always been more interested in subcultures, tribes, and cultural communities where new movements and trends originate from. Instead of having only a finite number of metaverses interoperable, we can have thousands, even hundreds of thousands, of inspiring, diverse communities ruling their metaverse and communities rather than just a piece of land within the larger ecosystem.
Web3 is built on a system known as blockchain – it decentralises our activities and online presence removing the dependency on the large tech companies giving us, as users, the agency to build these environments as we like, using NFTs (non-fungible tokens - smart contracts on blockchain) which proves the uniqueness of the digital asset, proving our ownership.
The Digital Village IO Inc. is proposing a borderless Web3. Building the balance between open-source and ownership, the Digital Village now identified as a multiverse is selling NFT land parcels as independent metaverses.
Join the village people
As a villager on the DV, you can buy the digital twin of any area or any zone of the Digital Village as an NFT, and grow it as an independent metaverse building its community within the DV multiverse. All metaverses are interoperable with one another within the DV multiverse, enabling NFT compatibility ready to be used in-game.
The metaverse owners can choose to make their worlds private or public, they have access to the DV environments, social tools, and other in-game technologies.
After hosting the world's first virtual 3D Fashion week in 2020 (with over 500,000 people attending) I realised the potential and the opportunities to essentially use these Web3 tools to tackle sustainability and find alternative business models for retailers and brands.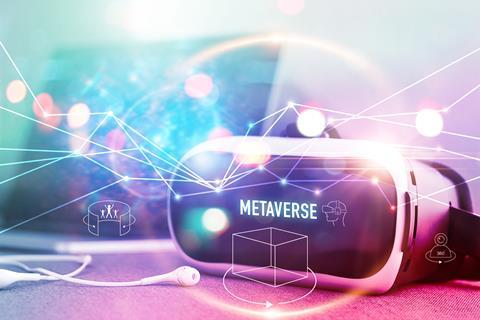 We created Digital Village to solve the challenges faced by traditional fashion brands when transitioning into the Web3 space and curate the tech tools for optimised and successful digital strategies.
Luxury brands are already testing the metaverse spaces, creating garments and accessories for virtual avatars. One example is Gucci's collaboration with Roblox, 'the Roblox Gucci Garden', where digital items could be viewed, tried on and purchased to be worn by users' avatars in-game. Ralph Lauren reported that its collaboration with Roblox and Zepeto games helped its digital business jump 40% during its third quarter.
But does that strategy fit all brands? At Retail Week Live, I'll be discussing the three top strategies for retailers to build their own digital footprint and grow with the new generation embracing these spaces.
My vision was always around the tech tools to not only help us become more sustainable but also to be very focused on fashion and the arts. These spaces must be easily accessible for non-technical masses while respecting the visual quality needs of the brands transitioning into the metaverse.
Retail Week Live 2022: Time for Radical Change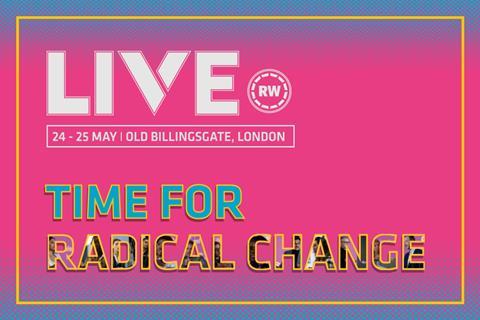 Evelyn Mora is among the speakers taking to the stage at Retail Week Live – a global retail festival that connects, inspires and challenges the retail ecosystem to create efficient and purposeful businesses to succeed in an ever-changing world.
The strapline for this year's event is 'Time For Radical Change', with an agenda split across two days to focus on the themes of digital transformation and innovation, and people and the planet.
Our speakers are pioneers of their industry, handpicked for their track records in leading change, anticipating new trends and harnessing innovation. They represent a fierce group of leaders who aren't afraid to take back a measure of control – and provide a sense of hope. But more than that, they will give you the tools to deliver radical change.
As well as world-class content, Retail Week Live also boasts a whole host of unforgettable experiences ranging from wellness and pampering through to live entertainment, all designed to spark connections.
To find out more about Retail Week Live 2022 and secure your place at this year's event, click here.

Evelyn Mora is a tech and sustainability consultant, and founder of social metaverse company Digital Village.