As Retail Week launches its ranking of the UK's top 30 growth retailers, Isobel Chillman looks at the shared traits of the retailers leading the pack.
In trying times such as these, success should be applauded. But some retailers aren't just surviving, they're thriving, achieving colossal growth in sectors where countless others are struggling to stay afloat.
These retailers may differ in size, operational structure and sector type, but they all share one thing: their refusal to become irrelevant.
In our inaugural ranking of the UK's top growth retailers in association with PA Consulting Group, we highlight the key themes that connect these impressive retailers. Read the report here.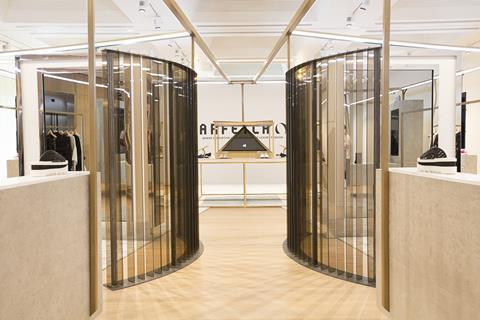 Blurring physical and digital
At the top of our list sits luxury fashion platform Farfetch, whose founder and chief executive, José Neves, doesn't believe the future of retail will be purely online, but rather "a seamless merge of a fantastic physical experience with powerful, yet subtle technology".
Luxury retailer Childrensalon, also included in the report, started life in 1952 as a single store in Tunbridge Wells. With ecommerce now accounting for 99% of its turnover, this heritage brand has proved that an old dog can indeed learn new tricks.
Reversing the roles, a number of businesses listed in the report that originally started out online have now moved into bricks and mortar, realising that a multichannel presence has its own advantages.
"Online-only brands are small. If you want to be a big player, you've got to be multichannel"

John Allen, chief technology officer, Missguided
Technological innovation
The level of innovation that has gone into each business is clear from the outset.
Continuing the trend of merging online and offline, Farfetch acquired the London-based fashion boutique Browns in 2015 and is converting it into a 'store of the future', to use as an incubator lab for new retail technologies.
One entrant, whose focus is purely digital, has created a social media network for its shoppers; not only is this providing a fantastic customer experience, but it provides the retailer with a wealth of valuable data too.
But it's not just the online retailers that are showcasing their tech-based creativity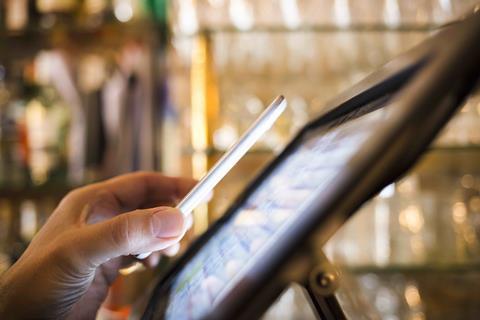 Another bricks-and-mortar entrant uses NFC (near field communication) enabled CloudTags in-store, providing customers with further product information via their smartphone.
Inspiring leaders
Due to all of our top 30 retailers being privately owned, in many instances their growth continues to be driven by their inspirational founders.
From digital entrepreneurs to titans of retail, each of our leaders saw a gap in the market that their business could exist within, and had the ambition and ability to perfectly execute their idea.
Their vision and drive helps to establish an environment that encourages others to take action, creating a business with success built into its DNA.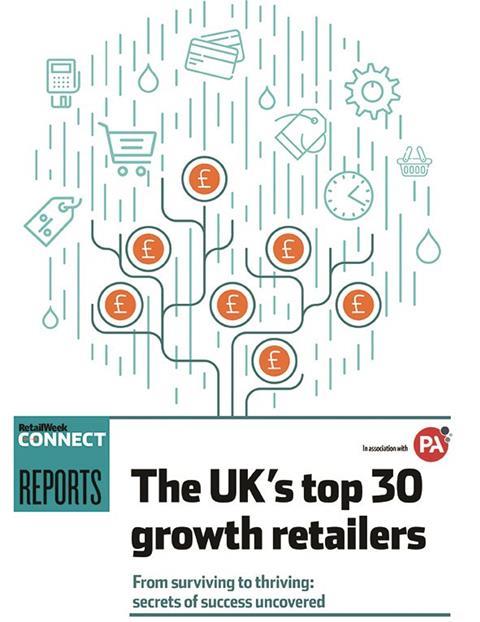 From surviving to thriving: Secrets of success uncovered
Retail Week, in association with PA Consulting Group, has uncovered the secrets of success for the UK's top 30 growth retailers.
Using exclusive insight provided by Retail Week Prospect, we provide a full SWOT analysis for the top 10 to show you how a variety of UK retailers are thriving…and how you can supersize your growth too.