Tesco has rolled out online search technology for 4,000 of its outlets which will allow it to update store information in real time.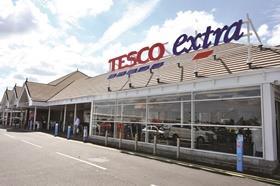 The grocer has partnered with location data specialist Yext on the technology roll-out, which will enable the retailer to immediately update information across online sources including Google, Facebook and Yelp.
The real-time information will be available for online searchers across a range of the business's outlets in the UK and Republic of Ireland including supermarkets, pharmacies and opticians.
Tesco's new technology will enable it to update all online information relating to any of these outlets in real time, be it opening hours or contact information.
Yext co-founder and president Brian Distelburger said the grocer's investment would ensure it was at the forefront of shoppers' changing online search habits.
"As search evolves, consumers are using increasingly advanced AI-based tools like Siri and Alexa alongside mapping and navigation apps to find businesses; this changing behaviour has vast implications for how businesses reach their customers," he said.
"Tesco is future-proofing its business with Yext's Digital Knowledge Management technology, so customers will always find their stores, no matter how they search."