Following the publication of the annual Tech 100 index, Retail Week explores key trends shared by the global leaders transforming digital commerce.
1. Marketplaces are now a major driving force in digital commerce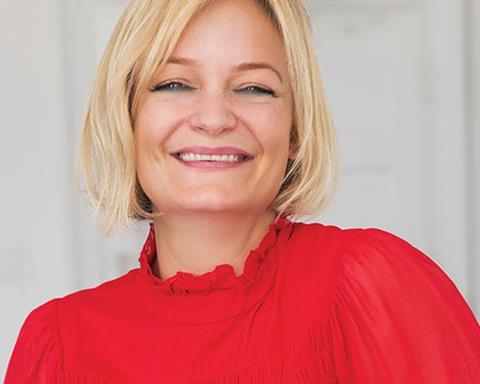 Tech 100 highlights the rising influence of marketplaces on the retail industry.
Twelve tech leaders behind marketplaces are recognised, including Dominic Allonby, chief executive of Fruugo, Sacha Poignonnec, co-founder of Jumia, Alexia Inge, co-founder and co-chief executive of Cult Beauty, and, of course, Werner Vogels who is leading technology at behemoth Amazon.
In the industry whitepaper Retail 5.0 Duncan Painter, chief executive of specialist information, data and analytics company Ascential, which owns RWRC, said that "faced with the huge spending power, motivation and the network effects of marketplaces such as Amazon and Alibaba, we do not believe businesses can win the race to own the consumer without using this model".
Therefore, if businesses are to win in the next phase of retail, they should be optimising their digital strategies for marketplace platforms, leveraging the established customer relationships they already have to their advantage.
2. Delivery and fulfilment are becoming smarter and less siloed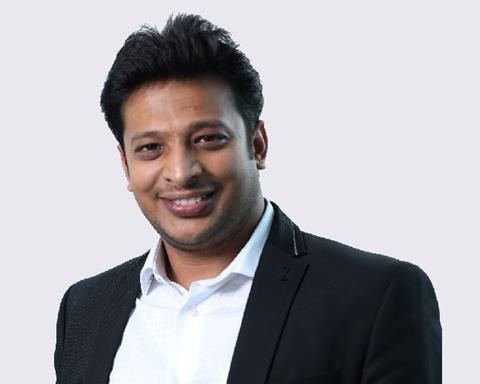 The pandemic has forced retailers to adapt their supply chains and fast-track innovation to meet increased customer demand and pressure on inventory and stock levels.
There are several tech leaders making huge advancements in the final mile – including robotics and data-driven tech – to help retailers optimise their end-to-end operations.
Names recognised include Mark Schaaf, chief technology officer of US-based Instacart, which enables customers to order their groceries from participating retailers with the picking done by a personal shopper.
Starship Technologies CTO and co-founder Ahti Heinla features for a second year for his achievements in making self-driving robots a commercial reality in retail, now boasting customers such as the Co-op in the UK and Save Mart in the US.
Over in India, FarEye chief executive and founder Kushal Nahata has rolled out his start-up's solution to more than 150 ecommerce and delivery companies globally, who now use the service to organise and track the shipping of items in real time.
And in the US, Infinite Acres CEO Tisha Livingston is taking huge strides in making vertical farming a solution that retailers can use at scale.
3. Leaders are innovating at pace to power through the pandemic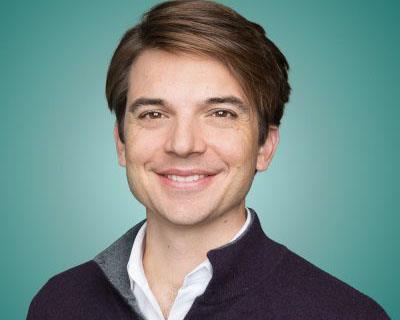 For many retailers, the pandemic has had a seismic impact on their bottom lines. While digital commerce players have been more protected than bricks-and-mortar stores, the crisis has been costly for pureplays, too, as they've had to find savvy ways to keep pace as business has pivoted online.
This has meant tech partners have had to innovate at breakneck speed to help retailers with new solutions to the very new problems the pandemic created.
At the start of the crisis, Gousto founder and chief executive Timo Schmidt helped launch Food Finder, an online small business directory – built in-house in just 10 days – connecting people to food businesses that were still able to operate collection or delivery services.
With the pandemic having put more pressure on frontline staff to communicate effectively with each other while keeping socially distanced, Rob Gamlin has accelerated uptake of his business VoCoVo's innovative headsets this year. The headsets incorporate a digitally enhanced cordless telecommunication system to enable shopfloor staff to stay in constant contact across different aisles, floors and even buildings.
Meanwhile in grocery, as retailers have sought to capitalise on increasing demand for home deliveries, Uber's vice-president of delivery came up with the goods to help. Pierre-Dimitri Gore-Coty oversees all of Uber's delivery services across 30 countries, including Uber Eats, and has been steering growth and partnerships at a crucial time. Asda and Sainsbury's are among Uber Eats' newest UK customers under Gore-Coty's steer.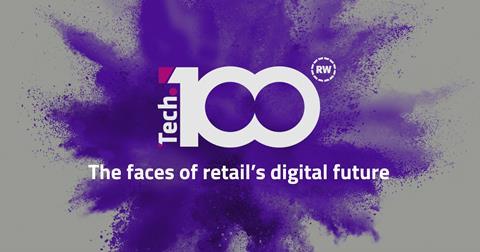 Who are the tech innovators with the biggest influence over retail today? Meet the Tech 100 here.
Read their stories and discover how they are shaking up every corner of the retail industry, from manufacturing and robotics to personalisation and DTC formats.