How AI will win the retail pricing war
The retail market has always been notoriously price-led, but pricing has become central to purchasing decisions in 2020. Uncertainty surrounding Brexit, a market ravaged by the impact of the pandemic and the prospect of more job losses as the furlough scheme eventually comes to an end – no wonder pricing is under the spotlight.
So, are you getting your pricing strategy right to give consumers what they want?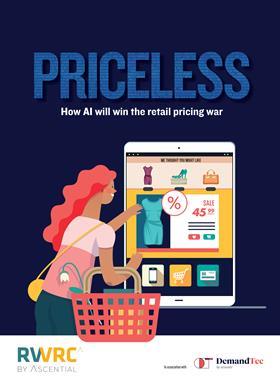 Download Priceless: How AI will win the retail pricing war today to:
Discover how pricing impacts how nearly 850 global consumers feel and shop
Learn where leading US retailers are investing in pricing strategy
Insights and international case studies from Dutch retailer Albert Heijn and Carrefour Brasil

DemandTec by Acoustic is committed to taking AI pricing to new heights. With deep and commanding worldwide retail pricing domain knowledge and experience, DemandTec enables retailers and CPG partners to deliver optimal pricing, promotions and markdowns to thrive in today's hyper-competitive retail landscape. DemandTec addresses retail pricing challenges today and into the future with relentless focus, commitment and ongoing investment.