John Lewis's Paul Coby said that pretty front-end systems such as slick mobile apps are useless unless they come alongside back-end investment.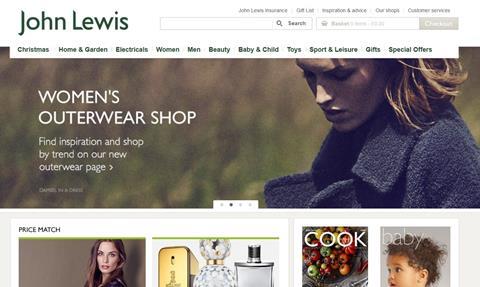 Speaking at the NRF conference in New York, John Lewis's IT director Paul Coby said the only reason John Lewis's systems had held up over Black Friday was because of recent investment in distribution and IT systems.
"Pretty front ends are useless unless you've sorted out the back end"

Paul Coby, IT director at John Lewis
He said retailers need to focus just as much on background systems as they need to on customer facing front-end systems.
He said: "To succeed in omnichannel you must have a really good front end, but unless you have re-engineered the back end and are ready to cope with peaks in traffic you'll have real issues. There's no point doing one without the other."
He added: "Pretty front ends are useless unless you've sorted out the back end. Customers expect you to deliver on your promise. Unless you've got your inventory and distribution systems sorted you cant deliver that promise."
Black Friday demand
Black Friday led to the department store's biggest ever sales week and the chain managed to cope with the demand while other retailers' websites collapsed under the influx of orders.
Coby said: "Black Friday has changed the shape of Christmas in the UK. Online it was enormous – we did £42m online in one day. It put an enormous load through the systems but both IT and distribution systems held up.
"It was a logistics and technology Christmas. We only got through it because we invested heavily in both."
In the past three years John Lewis has rolled out a new point-of-sale system and a new website platform. It is now working on rolling out a new customer-management system with Salesforce, as well as new ERP systems.