Footwear retailer Uggs is trialling RFID technology in two US stores in a bid to improve engagement and boost in-store experience.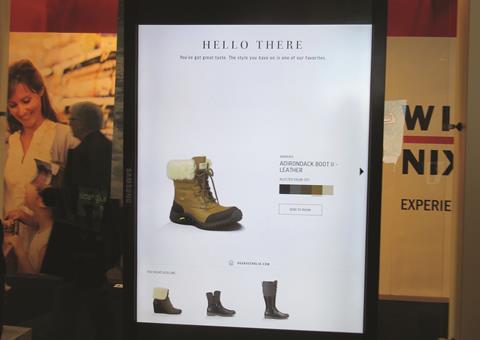 The business is using Demandware software to provide the service, which allows shoppers to place products on a 'smart' mat.
The mat will receive information from the RFID-tagged product, and show the shopper images and product information on the screen ahead of them.
The shopper can also use the touchscreen to enter their email address, and have a link to the product sent to them so that they can purchase the shoes later if they don't want to buy in-store.
Uggs demonstrated the service at the Demandware stand at the NRF conference in New York.
The video below shows how it works.