Karen Millen has teamed up with tech firms to envisage how the latest innovations could transform customer journeys at its pop-up store Nexpo.
The fashion retailer's partners included Adyen and Retail Assist.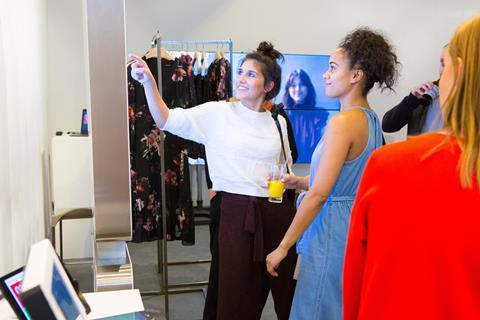 Nexpo's tech features included a mirror that lets people video and share clips of themselves in different outfits, fitting room request that means customers can ask for items to be brought to them, and endless aisle that enables shoppers to order out-of-stock items via an in-store tablet.
The technologies on show are designed to work together to create a smooth customer journey, minimising the chance of purchases being abandoned.
Retail Assist head of marketing Alex Broxson said: "Most of the tech featured in the store is being tested already by retailers across the world. But, it hasn't yet been introduced all together in one space, providing a singular, seamless customer shopping journey.
"That's Nexpo's critical difference. The technology showcased at Nexpo will support retailers to achieve higher sales, wider market share and help better understand customers now and in the future."