PAID FOR POST
Oracle Technology Blog on Retail Week
In the age of the connected consumer what does a modern, successful company look like?
The structures and processes that have well supported and governed consumer goods markets for so many years have shifted dramatically in recent times, placing a good number of organisations in peril.
Some will survive, but to truly thrive leaders need a vision for the future that is not evenly distributed. A future where the process-driven aspects of a business will be up against a barrage of new and bigger challenges than it has faced in the past.
Competing and surviving in this connected age will bring with it a new range of mergers and acquisitions – as we are seeing already – along with significant investments in technology and infrastructure.
"The organisation of the future must therefore not only invest in technology but also in upgraded skill sets and fresh, inventive mindsets"
While such steps are often necessary, will they be enough to withstand the pressures of future disruption guaranteed to scramble many of our most cherished, relied-upon business assumptions?
The organisation of the future must therefore not only invest in technology but also in upgraded skill sets and fresh, inventive mindsets.
Survival will depend not just on the ability to adapt rapidly, but on thinking outside the box – just as the disruptors have all along.
New connection points
This connected age already provides consumers with infinite, frictionless, near-instantaneous choices across a global marketplace that has thrust the industry headlong into an era now predicated on products for consumers rather than consumers for products.
As such, brands and retailers can no longer rely on decades-old mass-manufacturing, merchandising and marketing models to sell what they choose to make or buy.
They must now make or sell what their connected consumers are discovering they can more easily find from the comfort of their home using a touchscreen while lying on their sofa.
With shoppers now making purchase decisions outside the classic channel environment, trading partners more than ever need to collaborate, where it makes sense, on creating new connection points with enhanced insights to facilitate improved consumer experiences, product solutions and personalised relationships.
Alternatively, and where it equally makes sense, retailers and brands should prepare to work alone, by offering private-label products or by going direct to consumers.
As our collective industry evolves, these are some impact trends to watch:
For retailers, we'll see an increased move to an asset-light physical strategy with fewer and smaller stores, new formats and by necessity a complete reinvention of the big box as we have previously known it.
For manufacturers, physical store assortments will be localised, with digital assortments regionalised and globalised. Brands will need to fuel these initiatives not only with products consumers want, but through a new sense-and-respond, demand-driven supply chain that recognises and enables the 'mile after the last mile'.
Retailer or manufacturer, we're going to need new forms of digitally driven loyalty programmes for promoting to, connecting with and more authentically serving the always-on consumers of today.
In store may still be necessary, however, click and collect or home delivery in two to 48 hours is now a pre-requisite for the 'I want what I want when I want it' consumer.
Lastly, keep a sharp eye on the accelerated deployment of and reliance upon artificial intelligence, the internet of things, augmented reality and image recognition.
Together, these technologies and their accompanying new business processes will fundamentally alter everything we thought we knew — and will need to do — in service of our purpose.
Hail the consumer!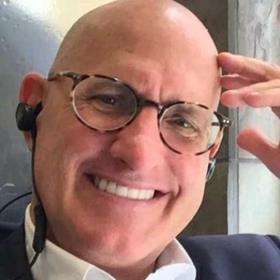 Michael Forhez is senior director for consumer markets at Oracle



Oracle provides leading-edge capabilities in software as a service, platform as a service, infrastructure as a service, and data as a service.