Marks & Spencer stores director Helen Milford says its shop staff have become multi-skilled and are able to multitask as a result of the new technology and tools that have been introduced.
Milford says: "We've got our colleagues working across the store much more than we ever did before.
"Before the pandemic people had much more fixed roles. Colleagues have enjoyed being much more multiskilled and multitasked and we've introduced all sorts of digital technologies to support them with making sure we make their lives easier on the sales floor so they can spend more time with customers."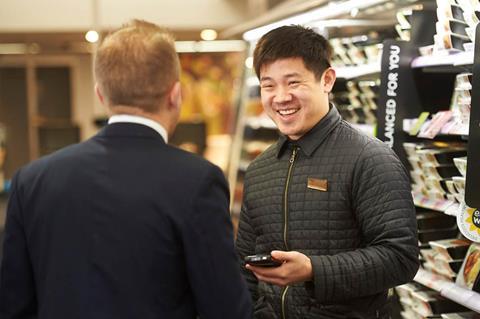 Milford explains that M&S has introduced technology such as queuing apps, apps that share detailed product information with colleagues and digital versions of services that store staff are no longer able to offer physically, such as bra fitting or kids shoes sizing during the pandemic.
These tools, along with cutting down on more "mundane tasks", have enabled staff to spend more time with customers, according to Milford, who points out that during lockdown, at a time many staff have been on furlough, M&S' net promoter score has risen to an all-time high.
"Our customers have valued how we've adapted to make sure we have our colleagues in the right place to serve customers," she says.
Rackspace Technology chief technology officer for EMEA Simon Bennett says retailers across the board have given store staff more autonomy since the onset of coronavirus and the tech specialist has helped businesses deploy technology that helps achieve this aim.
"There's been a big conversation around store autonomy and allowing stores to make local decisions, empowering the store or department manager to make those decisions."
Bennett says technology such as cameras that monitor stock levels or equipment that analyses foot flow in-store has enabled store staff to make on-the-spot decisions.
Willing to take more risks
Bennett says retailers have been more willing to experiment since the onset of coronavirus. "We've had lots of 'what if?' conversations with customers," he says. "A project with a retailer that [pre-pandemic] would have taken six to nine months, we're now providing a minimum viable product in six weeks so that something can be experimented with."
Bennett expects this spirit of innovation to continue and says "the taboo of making change quickly has gone".
"Before people were afraid to ask but now there's a spirit of openness and asking 'what if?'. There are more experimental projects going on that retailers can do in a few weeks and a few thousand pounds into rather than investing in multimillion-pound projects."
Cloud technologies are enabling such experimentation as retailers need not invest in expensive equipment or licences, says Bennett. "If it doesn't work, you stop paying for it and release it," he says.
Microsoft retail industry executive Ali Revzan believes that retailers will have to continue to rapidly adapt to changing consumer demands.
"If you change shopper behaviour for six weeks, you've changed it for life," he says. "Shoppers are changing how they consume so how do you create the tech architecture to move with the changes coming down the line, especially as we move into Christmas, which will be challenging for a lot of retailers out there."
Milford says that M&S is committed to sticking with the positive changes it has made during the pandemic.
"There's so much that we've learned that is here to stay whether that be a completely multitasked workforce that can work across our stores and really embrace the technology that we've used, or thinking about efficiencies, how we take away tasks from staff so they can spend time with customers and use digital tools to their advantage to stop the mundane tasks we've had colleagues doing in the past. To embed it we have to use it all the time."
M&S will make some symbolic changes to drive home this behavioural change, such as getting rid of in-store offices.
"Let's lead from the front," says Milford. "We've got digital tools in our stores so there's no need to be in an office any more."
To hear more about how new technology, tools and ways of working can help retailers build leaner, faster businesses, better able to serve the customer, watch Retail Week's latest virtual event, in partnership with Rackspace Technology, Building tomorrow's workforce: how to work smarter.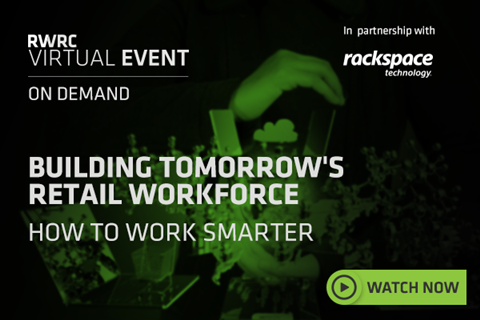 Our panel of experts, including M&S stores director Helen Milford, Microsoft retail industry director Ali Rezvan and Rackspace Technology chief technology officer EMEA Simon Bennett, discuss:
The tools and technology that have improved staff productivity during lockdown and beyond
What new roles, responsibilities and procedures are now needed
How retailers can facilitate better communication between staff and management
To watch the session on-demand, click here.

Rackspace Technology is the multi-cloud solutions expert. We combine our expertise with the world's leading technologies across applications, data and security to deliver end-to-end multi-cloud solutions. We have a proven record of advising customers based on their business challenges, designing solutions that scale, building and managing those solutions, and optimising returns into the future.