Chinese etailer Alibaba is planning to use drones to fly orders of tea to customers in a small-scale trial in some areas of China.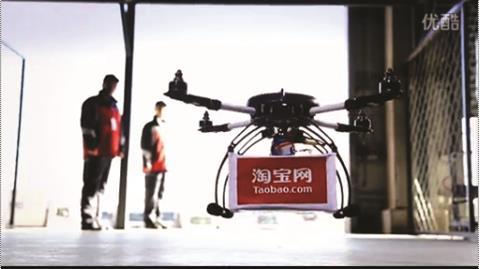 Alibaba's Taobao site plans to use unmanned air vehicles (UAV) to deliver ginger tea to 450 customers within one hour.
The packages will weigh less than 340g and will be restricted to deliveries in specific areas of Beijing, Shanghai and Guangzhou.
Amazon revealed in 2013 it was testing drone delivery.
Amazon was hiring for a number of aviation positions at its Cambridge research centre last year, including a flight operations engineer, a senior research scientist and a site leader job.
The flight operations engineer would oversee indoor and outdoor test flights for its Prime Air drone delivery service, which aims to see packages delivered in 30 minutes or less.