With online sales expected to remain high this golden quarter and the industry facing operational challenges as the first post-Brexit Christmas, Retail Week explores how retailers can shore up their operations and fulfilment to meet consumer demand ahead of peak.
Will we ever see another Christmas like 2020?
Total online sales by value in December last year increased by a staggering 46.1% when compared with 2019, the highest annual growth reported since 2008 when online retail was in its infancy, data from the Office for National Statistics shows.
With much of the UK in lockdown over the 2020 Christmas period, online penetration surged from 20.8% in 2019's golden quarter to 31.9% over the same period in 2020, exclusive data from Retail Week's new report The Christmas Forecast finds.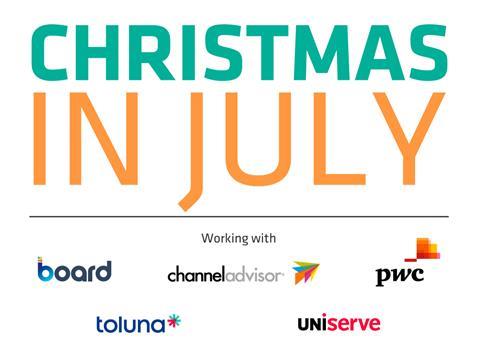 In 2021 industry expectations are for a rebalancing back towards stores albeit not at the levels seen before the pandemic; online is still forecast to represent a significant piece of the retail pie.
Over half (55%) of consumers intend to shop online more post-Covid than they did pre-Covid, consumer research from ecommerce specialist ChannelAdvisor reveals. This creates "a lucrative opportunity for ecommerce brands and retailers in the run-up to Christmas 2021", says ChannelAdvisor senior manager for client strategy Lauren Hérouard.
However, it will also pile more pressure on retail supply chains. In 2020, the pressure on fulfilment during peak season was known as 'Shipageddon', Hérouard notes. Couriers and postal services were already navigating the accelerated demand from Covid's sudden impact on ecommerce, and the Christmas rush left them reeling.
The impact of Brexit and the UK's new trading relationship with the EU is adding extra complexity to the task of getting products and raw materials into the UK and exporting finished goods to the continent.
In this context, Hérouard says retailers should consider implementing a number of different strategies to overcome fulfilment issues this year. "A good place to start is reviewing last year's performance — you can glean a lot of information from assessing previous metrics. From top-performing channels, products, keywords and fulfilment options, you can make data-driven decisions for this year."
In the past 18 months, retailers have moved quickly and flexibly to service skyrocketing online demand: from using stores as mini distribution hubs to partnering with last-mile providers for delivery in under an hour.
These capabilities, alongside other solutions that we'll outline throughout this deep dive, will need to be leveraged if businesses are to avoid a fulfilment nightmare before Christmas and deliver a successful golden quarter.
Investing to win the Christmas consumer
The pandemic has exposed a gulf between those retailers that have been able to service unprecedented levels of online demand and those that have struggled to keep pace.
The retailers that have emerged in the best shape from the past 12 months have been those with established online fulfilment channels that have been able to pivot and scale at pace.
Subscribe now and receive a £100 voucher
The shops are now open. And to celebrate we are giving you a £100 John Lewis voucher when you subscribe.
Subscribe now and go shopping on us.
Therefore, the retailers that win the battle for spend this Christmas will be those that continue to invest strategically from the first to the final mile. As a starting point, that means boosting online capacity and this "comes through bigger warehouses, more people and automated systems," explains Retail Economics chief executive Richard Lim.
PwC consumer market strategy partner Jacqueline Windsor says it is pushing retail clients to integrate inventory so they can pull stock from a single pile regardless of which channel they are trying to satisfy. The key to achieving this is having visibility of supply.
"We're looking at new technologies and how they can connect better with retailers' suppliers and logistics providers to be able to see and track and be aware of any disruptions in supply, particularly cross-border," adds PwC director Phin Doyle.
People want to know what time their delivery will arrive
Another area of technology that Doyle suggests retailers should be investing in is sophisticated demand sensing software. This allows retailers to forecast demand based on real-time data that looks beyond traditional indicators like weather impact to other factors such as social media conversations and competitor promotions and pricing.
Judith McCandless, head of retail at decision-making platform Board International agrees, noting that it is only "through more accurate, real-time reporting that quick wins can be identified that minimise disruption, don't cause financial losses and have a lasting, tangible impact."
In the warehouse or distribution centre itself retailers must invest in systems that allow orders to be processed as efficiently as possible, this includes digital mapping and routing workers. Increasing dispatch cut-off times can also improve the delivery service.
Delivery speed and flexibility are becoming key customer satisfaction metrics as retailers increasingly compete over the last mile, including by offering one hour delivery. Customers also want to know in real-time where their delivery is and at what time it will arrive – an expectation that will only increase as people scale back home working and return to offices.
Innovations in final mile ahead of peak
While Amazon continues to set the bar for online fulfilment with its Prime delivery and one-hour delivery slots, store-based retailers are finding ways to leverage their own physical assets to satisfy new ways in which people want to shop.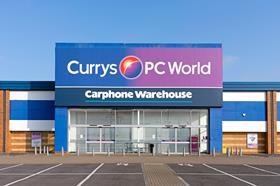 Dixons Carphone pivoted quickly at the start of the first national lockdown to offer a drive-thru Order & Collect service. Customers were able to choose from a same-day or one-hour service, depending on stock availability. Dixons Carphone head of omnichannel propositions Simon Peck says the service was key to the retailer serving its customers last Christmas following the closure of stores during the third wave of Covid-19.
Alongside its ShopLive assisted online shopping service, Peck says drive-thru Order & Collect is now "integral to our omnichannel strategy" both throughout the year and during the key Christmas trading period.
Many retailers have adopted a test and learn approach to understand which fulfilment options customers value the most.
Last year, Marks & Spencer piloted drive-thru order collection as part of an initiative with specialist technology partner Doddle. The trial at its store in Camberley, Surrey enabled shoppers to collect their goods without leaving the car.
What M&S found in practice was that customers preferred to use its Sparks Book & Shop service and come into the store to collect their parcel, therefore rather than pursue the drive-thru approach it has instead focused on enhancing its in-store collection model and rolling out a digital check-in service which is now live in 19 stores.
Rapid home delivery has been another key competitive arena for retailers and is likely to remain so this Christmas.
In May, Tesco revealed it was trialling a one-hour delivery proposition called Whoosh in Wolverhampton. Customers can order a Whoosh delivery either via the Tesco app or online with items fulfilled from its Willenhall Express store and delivered to consumers' doorsteps by bike, moped or car, with a £5 delivery fee for orders over £15 and a £7 fee for baskets under £15. The service has since been expanded to London and Bristol.
It's another example of a retailer differentiating itself through the end-to-end customer experience. "We can't forget the lessons of the last 18 months," says Windsor. "Retailers really need to understand the things that have come out of the pandemic… and that is the role of digital across the customer experience."
As more retailers move to offer one-hour delivery, Doyle says the key will be having the background technologies and planning processes in place to satisfy consumer demand. "By anticipating demand you can stay one step ahead in your ability to supply."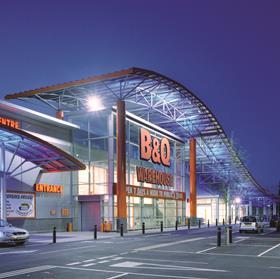 B&Q leverages stores for supply chain success
B&Q experienced a surge in demand for its click and collect proposition during the pandemic with 92% of online orders picked up in-store.
It's all part of the retailer's strategy to put the store at the centre of its omnichannel strategy both to service click and collect and home delivery purchases.
"Using stores as picking centres is not just a tactical solution for Covid (when 56 B&Q branches were turned into distribution "hubs") – it's a long-term strategic direction. We want to use our strengths because when you have a store network you can play on speed and deliver to home or click and collect very fast," says Kingfisher chief executive Thierry Garnier.
Kingfisher has been trialling same-day delivery from its B&Q stores, while the group is also testing digital click and collect lockers to drive speed of service.
Click and collect lockers - which have also been launched by Lidl and Pret a Manger in the past year - respond to the consumer trend towards contactless shopping. Retailers benefit from increased footfall in stores which in turn drives impulse purchases and these can be a particularly important revenue driver during the Christmas trading period. The use of smart lockers also frees up in-store staff to focus on serving customers.
Additionally, they can reduce the cost of returns - which commonly escalate following the Christmas period - versus home delivery since shoppers can often decide there and then whether the product is suitable for their needs.
Forging partnerships
One crucial lesson from the past 18 months that will play out this golden quarter is that retailers cannot do everything by themselves.
When speed is of the essence, partnering with a third party is often the best way to develop new capabilities that enable businesses to compete effectively in a rapidly changing market and access customers and channels they might otherwise be unable to serve.
"We've been trying to send this message out about the importance of partnerships across the retail value chain because it gives you a way to differentiate your proposition to consumers," says Windsor. "If you've got a great brand you can literally outsource everything else: supply chain, manufacturing, payment solutions, logistics and returns."
The key to a successful partnership is for retailers to find experts that have existing infrastructure and technology they can piggyback off in order to scale and optimise their own operations. "Some of that will be through logistics. Some of that will be through things like cloud computing," Lim says.
A recent example is the long-term strategic partnership struck by Next and Reiss in March that will see Reiss transfer its online platform, warehouse, distribution and logistics to the Next Total Platform, making use of Next's extensive infrastructure capabilities to aid its future growth in the UK and overseas. In return, Next has taken a 25% equity stake in the fashion retailer.
"Amazon snapped up 25% of all new space leased in the UK in 2020"
Reiss chief executive Christos Angelides believes the partnership will be transformational for Reiss' operational effectiveness. "Next's infrastructure will ensure Reiss is not only more efficient as a business but more effective at serving its customers directly through Reiss stores, at Reiss.com and through its worldwide partners," he says.
Warehousing is another area where partnerships can be key to meeting high levels of online demand this Christmas.
The need for warehouse and distribution space has soared during the past 18 months with Amazon alone snapping up 25% of all new space leased in the UK in 2020, according to property agents Savills.
Tight supply, especially in London and the South East, has driven up costs meaning retailers need to consider a range of solutions to secure the space they need. Shared fulfilment facilities offer the capacity and capability retailers need without the high capital investment and timescale to deliver.
We've also witnessed a surge in last-mile partnerships as delivery propositions become a key source of competitive advantage.
The race for rapid delivery
Sainsbury's, in common with other supermarkets, has been ramping up its capabilities for rapid delivery in urban centres.
In April, it unveiled the nationwide expansion of its partnership with Deliveroo from 10 stores in London to 100 stores nationwide. It means around 30% of the total UK population in Deliveroo zones can now access more than 1,000 products from Sainsbury's and have them delivered in as little as 20 minutes.
The grocer has also partnered with Uber Eats to offer fast, convenient delivery from a number of stores in Manchester, Birmingham, Leeds, Nottingham, Edinburgh, Glasgow, Liverpool, Northampton, and Portsmouth.
"By partnering with apps that shoppers are already using, we can launch in new locations where we know people want to shop this way and crucially, just like the offer itself, we can be super-fast to launch," says Sainsbury's retail and digital director Clodagh Moriarty. "The flexibility of our online operations has somewhat unlocked this level of innovation. Our in-store pick model has proved really resilient and has meant we can keep it quick and we can keep it fresh, allowing us to grow capacity without huge investments in infrastructure."
In June, DIY retailer Screwfix began a trial in Bristol delivering products in as little as 30 minutes in partnership with courier service Gophr. The solution is aimed at builders and home DIY-ers who find themselves stuck in the middle of a project.
Click and collect collaborations have also taken off since the start of the pandemic. John Lewis customers can now collect packages from more than 500 Co-op locations and selected Booths shops. The retailer has also just completed a successful pilot with Shell for click and collect that will now progress to a wider rollout.
These types of delivery tie-ups are set to come into their own in the run-up to Christmas when demand increases and consumers are looking for flexible fulfillment options that enable them to beat the crowds or secure last-minute grocery essentials.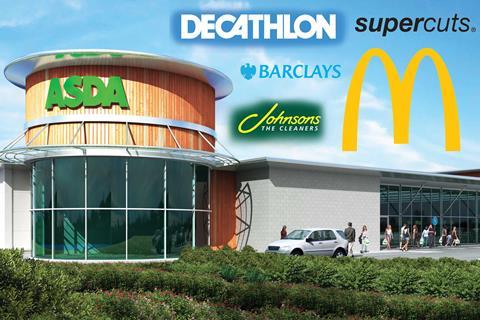 Asda ramps up in-store partnerships
Sharing out space in-store to third-party retailers and brands can be an effective way of maximising the return from trading space and attracting new customers into shops over Christmas.
Over the past 12 months, Asda has developed a number of strategic partnerships that aim to leverage the expertise of both parties. Since the start of 2020, Asda has opened shop-in-shops in its stores with category specialists including B&Q (four stores), The Entertainer (eight stores), Claire's (200+ stores), Accessorize (two stores), Greggs (six stores), In The Style (101 stores), Decathlon (five stores), Preloved (50 stores) and Music Magpie (200+ stores).
"Throughout Q4 we will continue to increase the number of partners within our stores"
It has further partnerships with brands including Missguided, Rawr Beauty, Little Mistress and Lee and Wrangler which are all set to launch in the run-up to Christmas.
The aim for Asda is to enhance the in-store experience and increase choice for customers while partners benefit from Asda's high footfall and frequency of shop.
"Throughout Q4 we will continue to increase the number of partners within our stores to deliver convenience for our customers by combining multiple missions in a single trip," says Asda senior director of corporate development and partnerships Matt Harrison. "Our ambition is to continually improve the destination appeal of our stores, and as we progress through 2021 we will also begin to grow the number of partner brands available via the George.com and Asda.com sites to offer a multi-channel experience."
Along with its presence in Asda, toy retailer The Entertainer has entered into collaborations with fellow retailers Matalan and Homebase to broaden its audience. "We have to put the right products at the right time in front of the consumer to give them what they want," says founder and executive chair Gary Grant. "Therefore, one of the routes of expansion we've been exploring for the last three years is how we work with over-spaced large retailers."
The Brexit impact
New post-Brexit trade arrangements have had a significant impact on retail supply chains and will continue to do so in the lead-up to Christmas.
The British Retail Consortium's (BRC) Europe policy adviser, William Bain, has described Brexit as heralding the "biggest imposition of red tape upon importers and exporters in the UK for half a century".
While the UK government has opted to phase in new paperwork and inspections to allow businesses more time to prepare – full veterinary checks on food products for instance will not come into effect until January 2022 – the EU has applied the majority of new rules from day one causing significant issues for many retailers sending goods to the continent.
"Brexit has heralded the biggest imposition of red tape upon importers and exporters in the UK for half a century"
Customs declarations have been required from 1 January for packages going out to the EU including entry summary declarations and evidence of compliance with rules of origin requirements in order to claim tariff-free preferences. Businesses sending products of animal origin such as meats, fish and cheese have also been required to send export health certificates with consignments.
Indeed, food exports have been among the hardest hit with the Food and Drink Federation reporting that EU sales plummeted 47% in the first quarter of 2021 compared with Q1 2020.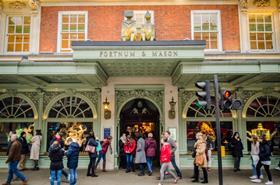 For some retailers, the new administrative burden has proven too high. Fortnum & Mason is among the businesses to have temporarily paused all shipping to EU countries and European countries delivered through the EU. 5% of the business' sales are international so this is a not non-significant move and could well impact its Christmas sales.
Trade between Great Britain and Northern Ireland has also been impacted by the agreement of a protocol that keeps Northern Ireland in the UK's customs territory, thereby effectively creating a customs and regulatory barrier along the Irish Sea.
Shipments of food and perishable products have been particularly affected with the likes of Asda, Sainsbury's and Tesco reporting that some products have faced delays or been in limited supply.
Driver shortages threaten supplies
Warnings have surfaced in recent weeks that a shortage of HGV drivers could threaten the distribution and supply of food and other products to retailers and hospitality businesses during the vital Christmas trading period if it remains unresolved.
In June, the Federation of Wholesale Distributors said the shortage of drivers – reported to be up to 100,000 – had reached "crisis point" for some of its members and urged the government to use army drivers to deliver to vulnerable communities.
Among the causes of the driver shortage are a slowdown in recruitment due to Brexit, a backlog of driving tests due to the pandemic and a large number of drivers still on furlough.
Labour shortages are also being reported on farms, food processing and production facilities. Shane Brennan, chief executive of the Cold Chain Federation, which represents chilled food warehouses across the country, told The Guardian: "We are seeing big vacancies in key roles, drivers being the most important one but also in our production line, our packing lines. We're seeing intermittent supply chain failures in retail and hospitality that are just building week by week."
The impact of the shortage is hitting retailers' sales. Morrisons was forced in June to end its wholesale supply to non-contracted independent convenience stores due to a lack of drivers to distribute goods.
Towards the end of June, industry leaders resumed 'war room' calls with government ministers to find a short-term solution to the driver shortage or risk what stakeholders, including the Road Haulage Association (RHA), have described as "unprecedented and unimaginable" supply chain failings over the summer and into the golden quarter.
On July 12, the government temporarily extended the limit on lorry drivers' working hours in order to ease the ongoing shortage.
However, the measures have received backlash from the haulage sector. The RHA hit back, saying that "loading more hours on to drivers that are already exhausted is not the answer – the problem needs more than just a sticking plaster".
With a suitable solution yet to be agreed on, retailers should prepare for these shortages to have a very real impact on fulfilment this Christmas and must act now to get ahead.
What can retailers do to best manage Brexit disruption this Christmas?
In its 2021 annual report, published in April, John Lewis Partnership (JLP) revealed it had implemented various Brexit mitigation measures. The risk of supply chain delays due to challenges in clearing customs, for example, was partially mitigated by building up high Christmas stock levels, dedicating additional resources to processing customs declarations and investing in alternative sourcing.
Meanwhile, currency exposure on the depreciation of Sterling, creating a rise in the cost of goods, was managed through JLP's currency hedging programme.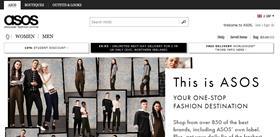 Online fashion giant Asos has also restructured and invested in its supply chain over the last two years to prepare for Brexit. That includes ensuring all of its EU customer orders are now fulfilled from a Berlin warehouse rather than the UK where orders were previously fulfilled.
However, the need to ship some goods out to the Berlin site from the UK has led the business to forecast Brexit tariff costs of around £15m for the year to August where garments manufactured overseas fall foul of country of origin rules.
Getting supply chains ready for Christmas 2021
For all retailers, the priority now should be to build more resilient supply chains ahead of the golden quarter.
Doyle notes that because Christmas is a peak time for all retailers the volume of products moving across borders increases. "There's only so much capacity both at customs and with carriers that ship the product so everything becomes stretched and it's about how can you smooth that demand and get ahead of that peak."
McCandless highlights that "technology will continue to be the enabler" when it comes to supply chain resilience. "Retailers will be looking to maximise full-price sales and minimise markdown, if stock is in the wrong place not only will they disappoint the customer, they also risk losing revenue. Having a robust solution in place to support a predictive approach is pivotal. Retailers can't afford a trade-off between accuracy and agility."
Hérouard points to ChannelAdvisor research which indicates that savvy shoppers are searching across marketplaces, retailer websites and social platforms to find the best deals. "This means during retail peaks, the digital landscape may become ultra-competitive for retailers trying to grab the attention of these fast-moving shoppers."
She advises that retailers must "get ready early to get ahead of these peaks to make sure each product listing is fully optimised, you have a strong presence across marketplaces, and your fulfilment processes are nailed down".
One tactic retailers can adopt is to try and smooth out Christmas sales peaks. Recent years have seen retailers look to extend one-off promotional events like Black Friday over several weeks rather than days. This helps distribute Christmas sales over a longer period, which is more manageable from a logistics perspective.
Hérouard also suggests investing in different fulfilment options, from quick delivery to a longer lead time, to allow customers to select their preferred option.
Drawing on these recommendations then, to be ready for Christmas 2021 it's a non-negotiable that retailers must diversify their supply chains - developing multiple relationships - make considered tech investments, and look to manage Sales carefully over the golden quarter. And the customer has to be at the core of this strategy; as Hérouard points out "retailers should mitigate fulfilment issues by clearly communicating shipping times and deadlines to encourage early-bird shopping".
Six ways to shore up your supply chains for Christmas
Learn from Christmas 2020: review performance metrics and customer feedback to assess where your strengths and weaknesses lie.
Invest in technology that gives you clear visibility of stock and enables you to forecast demand as accurately as possible
If you operate stores, leverage your network to fulfil online orders and provide a range of click and collect options. This has the added benefit of driving footfall to stores during the Christmas period
Work with partners whose capabilities can improve the efficiency of your own operations while meeting consumer demand for greater choice and convenience
Focus relentlessly on ensuring delivery and returns options are quick, flexible and keenly priced versus your competitors.
Build resilience into your supply chains to help circumvent new trade barriers from Brexit and to manage Christmas peaks
Gain further clarity on what lies ahead this golden quarter by downloading your free copy of The Christmas Forecast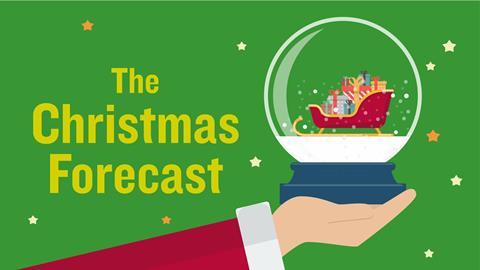 In what is an uncertain time for retail, Retail Week's latest report provides predictions and analysis for total retail sales in the fourth quarter and highlights the sectors that will be in demand.