Achieve an end-to-end view of the supply chain and it's possible to reap benefits across the business. Alison Clements reveals how Morrisons' five-year plan transformed its supply chain operations.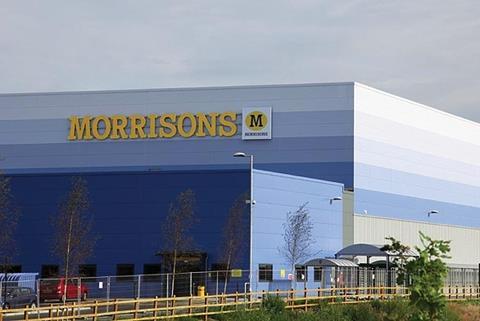 All the grocers owe part of their success to super-slick supply chain management. But the latest thinking is that the data held within these large, complex logistical operations could be accessed and used more intelligently. That way, it would better inform decisions about how to evolve the business and, crucially, provide clearer cost-to-serve visibility. What will it cost to launch a new range of baby foods? How should a new store be fulfilled cost-effectively? Will different packaging or a new pallet save money?
At Morrisons, the acquisition of Safeway in 2003 prompted an overhaul of operations to maximise the value of the newly extended business. Its five-year transformational plan resulted in radical changes to virtually every area of the business, from store layouts to the company's policy on CSR. Supply chain and logistics were also reviewed in an ambitious project that was intended to realign the backbone of the retailer.
What was required was an integrated picture of supply chain operations, which would enable the company to capitalise on its strengths while optimising operational costs and capacity behind the scenes.
"We needed greater visibility of the supply chain than a spreadsheet could offer"

Jerome Saint-Marc, Morrisons
But Morrisons logistics development director Jerome Saint-Marc says that in 2008 the retailer "didn't have a clear view of our supply chain as a vertically integrated retailer". He explains: "We couldn't see where trade-offs were being made or had to be made. We needed greater visibility of the supply chain than a spreadsheet could offer." Furthermore, he adds, because the grocer is also the producer/supplier across much of the product base, there is a longer supply pipe within which to make cost savings and introduce efficiencies, but again, intelligent use of data was crucial in order to realise this.
The cost to serve
Morrisons wanted a solution that was sufficiently detailed to identify how well a product might be performing in one particular store, but wide-ranging enough to compare supply chain and logistics data to shape longer-term strategic decision-making. Saint-Marc selected supply chain consultancy LCP Consulting to carry out the project, which would optimise end-to-end supply chain decision-making. LCP had software - a cost modelling tool set - that served as a foundation for the model it built for the grocer.
"Its cost-to-serve algorithm offered the truest measure of cost to fulfilment and how it can be measured," says Saint-Marc. The retailer's head office supply chain team now uses it to "test assumptions against hard facts". For instance, when new stores open it is able to calculate the exact costs of replenishing them, and it can use hypothetical scenarios to pinpoint the best logistical arrangement for each. The system was heavily tested for 16 months, and has been in full use at the grocer since the autumn of 2010.
"Ensuring the project work wouldn't compromise its distinctive brand was vital"

Alan Braithwaite, LCP Consulting
LCP Consulting trained the grocer's team in the new system, showing them how the analytics should be carried out, but also delivering the people and change management side of the project in line with the grocer's brand values and ethos. LCP chairman Alan Braithwaite says: "Listening, using the company's language and ensuring the project work wouldn't compromise its distinctive brand was vital. We had to understand the no-go areas, as well as those where Morrisons wanted to test various new ways to deliver to stores."
So what has the project achieved? In line with the original vision, the 'flow cost model' shows the impact of decisions on the cost base - helpful information for the retailer to have before committing to a new operational procedure or major capital investment. If a new product or service is introduced into stores, the grocer is able to forecast what the total impact will be, and the benefits of carrying out the most cost-effective supply chain model.
It also enables the grocer to work out early on if it needs to change direction. "We want to run a lean supply chain operation, but often cost savings at one point in the chain are at the expense of increased cost elsewhere - perhaps at the supply end," says Saint-Marc. "This model helps us understand the whole story, end-to-end. So long as the differential in cost is positive, it's worth implementing a change."
During 2009, when Morrisons opened 43 stores, the newly developed system - being tested at the time - came into its own as it was used to find out the best way of fulfilling each new store. It's also been instrumental in informing decisions around new product development because it has helped Morrisons' manufacturing element accurately calculate cost per unit.
Another benefit has been being able to calculate the physical transportation of goods from distribution centres to stores - the advantages of using dollies over pallets, for example. "Say you're moving into shelf-ready packaging," says Saint-Marc. "It's a decision that involves depots, warehouses and stores. All of a sudden you can involve the various stakeholders and gain a clear understanding of any trade-offs you'd have to make to enable the greater benefit. Retail can be very emotionally led. This gave us a fact-based definition for decisions." Decision-making is now far quicker, and in the competitive supermarket industry, that kind of agility is imperative.
For Saint-Marc, the benefits are numerous. He now has hard facts to present to the board when discussing supply chain plans or seeking approval on future investments. And because it has made decision-making easier and quicker, it has improved his department's credibility. He thinks the model also encourages innovation: "It challenges what we do, but it's also been instrumental in bringing different business units together and enabling pragmatic, passion-free conversations."
Seeing clearly
While the other big supermarkets will have visibility and the ability to carry out data analytics for each function, Morrisons suspects that the holistic, cross-functional nature of this model has not yet been harnessed by its competitors. And although the grocers' supply chains are notoriously complex, they would not be the only type of retailer to benefit from such a system. Saint-Marc says: "The model need not be exclusive to grocery. It could be used by other retailers in other sectors as well. It helps bring together a more joined-up view of what each end-to-end supply chain represents and how to manage trade-offs, and it's all underpinned by sound data."
What about the return on investment delivered from this new way of working? It's been twentyfold, Saint-Marc says with confidence. But he's acutely aware that Morrisons must adapt how it uses the system if commercial benefits are to continue for years to come: "We need to keep refreshing the data set and updating the models we use to reflect the realities of the day."