PAID FOR POST
The Hermes Supply Chain Blog on Retail Week
Online might be in its infancy in grocery – the channel currently accounts for 7.5% of the UK grocery market – but it's growing fast.
But how big can it get? Well, grocery trade body IGD expects online to be the sector's fastest-growing channel over the next five years and predicts the market will grow more than 50% by 2022 to £16bn.
Beyond that, who knows? But with Amazon gunning for growth in food, the possibilities are huge.
Amazon has conquered many categories – books, entertainment, electricals – and grocery is ripe for disruption.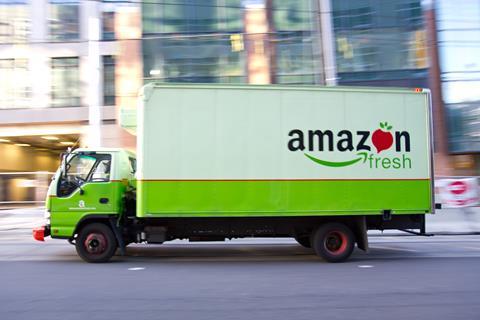 Bernstein senior analyst for European food retail Bruno Monteyne argues that this is because a lot of grocery shopping is seen as a tedious chore and online can help shoppers relieve that tedium.
Picking out fresh produce, such as a freshly baked loaf of bread, a ripe brie or a juicy melon, can of course be a pleasurable experience – just look at the popularity of farmers' markets across the UK. However, can anyone really say the same about buying bleach, washing-up liquid or toilet rolls?
Replenishing online
Monteyne refers to this type of shop as replenishment grocery and believes this will be managed digitally in the future as shoppers try to rid themselves of boring tasks.
However, this move to online will bring with it logistical challenges. Grocery items, such as cleaning products, are bulkier, heavier and carry far slimmer margins than non-food categories such as fashion. Monteyne goes so far as calling it a "logistics nightmare".
Replenishment grocery will be managed digitally in the future as shoppers try to rid themselves of boring tasks
Traditional store-based retailers will need to make sure the wafer-thin margins of online grocery stack up.
Pushing click-and-collect services in-store, whereby shoppers simply collect so-called replenishment goods that have already been picked and packed for them at their local supermarket while they are doing the fun side of shopping, can help, but low-cost logistics solutions will need to be developed.
Otherwise the mighty Amazon, which has already made a play for the replenishment market with its Dash reordering buttons, and its ever-slick supply chain, will conquer yet another category.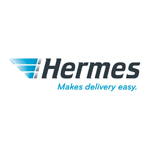 Hermes' vision is to be the carrier of choice for every end customer in the UK. The company currently delivers parcels on behalf of 80% of the country's top retailers and etailers.