PAID FOR POST
The Hermes Supply Chain Blog on Retail Week
Hermes' head of ecommerce Eoin Kenneally reveals the ways in which the company's collaborations are providing its clients with more perks.
The phenomenal and unrelenting growth of the internet has provided a platform for the creation of a new wave of SMEs, especially within the retail sector. However many smaller businesses need greater access to cost effective services to gain a competitive advantage over their rivals.
Investing for growth
Recently on this blog, my colleague Mike Antwoon, sales director at Hermes, wrote a post detailing how our company was investing a six-figure sum to bolster our business accounts, which are currently used by more than 650 internet power sellers and SME retailers across the UK to send parcels to their customers.
Mike explained that we have strengthened our sales and support teams as an increased number of businesses look to take advantage of the benefits on offer. While this internal investment allows us to further support smaller retailers and etailers, we will also continue to focus on increasing the functionality of our website, integrating with more ecommerce platforms and developing new partnerships with innovative software providers.
Over recent years, we have integrated with leading third-party ecommerce platforms, such as Volo, Linnworks and Shopify. However I wanted to take this opportunity to shed some light on one of our latest partnerships with Zenstores, an innovative order and shipping management platform.
Collaborating for success
Hermes has teamed-up with Zenstores to provide added convenience and choice for SME retailers and to ensure business account customers can benefit from an easier and faster way to process and manage their shipments.
The web-based platform enables SMEs to aggregate and manage all orders from their online stores in one place. From the Zenstores dashboard, users can create shipments before printing labels and confirming a pick-up time. They can also print invoices, packing slips, job sheets and automatically update their selling channel with tracking information.
"Our mission is to improve the day-to-day logistics of micro-businesses trading online, freeing up the owner to focus on growing their business and realising their own vision"

Thomas Palmer, Zenstores
Innovative solutions such as Zenstores will help our customers to streamline their operations and maximise efficiency.
Speaking about the partnership, Thomas Palmer, co-founder and chief executive at Zenstores, says: "Our mission is to improve the day-to-day logistics of micro-businesses trading online, freeing up the owner to focus on growing their business and realising their own vision. We are pleased to help Hermes business account customers to save vital time and money."
There are hundreds of thousands of businesses that have been built on the foundations of a fantastic idea but ultimately fail to make a true impression owing to a lack of support.
It is Hermes' ambition to help SMEs operating within the retail sector to thrive by not only investing in our own services, but also securing partnerships with innovative platforms and tools. This will help to ensure smaller retailers and etailers can benefit from greater operational efficiencies and are therefore able to focus solely on sustained growth.
Eoin Kenneally is head of ecommerce at Hermes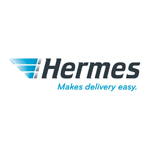 Hermes' vision is to be the carrier of choice for every end customer in the UK. The company currently delivers parcels on behalf of 80% of the country's top retailers and etailers.