PAID FOR POST
The Hermes Supply Chain Blog on Retail Week
SMEs are gaining in significance in the retail world, but international delivery is a must to remain competitive, explains Hermes' Martijn de Lange.
A lot of people may have been somewhat surprised as the results of the recent General Election slowly trickled through during the early hours of May 8. But many would not have argued with David Cameron's claim during his campaign that the UK's small businesses are the "backbone of our economy".
Gone are the days when small and independent retailers were seen as small fish in an extremely large pond. The technological revolution continues to breakdown boundaries and make the world a better-connected and more accessible place.
A report released in May by eBay's Public Policy Lab revealed that more than half (51.8%) of small online retail business in the UK are now "global", exporting to four or more continents, which is higher than any other European country. France was second with 50.6%, Spain third with 41.9%, Italy fourth with 34.6%, followed by Germany with 19.6%. The number of SME retailers in the UK exporting to more than 15 countries has also grown by a third since 2010, while 91% of small online businesses on eBay distribute internationally.
Our internal research has also confirmed that more consumers are now turning to foreign retailers to make online purchases, with an average of 78% of shoppers across the UK, France and Germany doing so. The UK also came top out of the list of countries that French and German shoppers had bought from.
In response to these market drivers, myHermes has launched a new cost-effective international delivery solution to help the UK's SMEs continue to grow their businesses globally, providing an opportunity to capture the new wave of online consumers who are ordering from overseas websites. The extensive network covers 190 countries in total, including Australia, China and the US, as well as all major European states.
When it comes to purchasing items from overseas websites, a key reason behind basket abandonment is high delivery costs. An average of 51% of consumers across the UK, France and Germany told Hermes this was the main reason for not shopping online abroad. Therefore to help SMEs enjoy higher conversion rates it was important for myHermes to make the service as cost-effective as possible. Detailed prices are available on our dedicated website, however the service is 31% or £12.51 cheaper than Royal Mail when sending an individual parcel to Australia and 12% or £1.55 lower for parcels heading to Germany, based on equivalent of a standard service on a 1kg parcel.
I believe myHermes International will play a key role as more of the UK's smaller retailers pursue a strategy for future growth and I echo my chief executive, Carole Woodhead's, sentiments, who said: "The world is becoming an increasingly smaller place and therefore delivery standards and price play a key part in enabling overseas customers to purchase from domestic retailers. The demand for UK products, especially fashion items, is high and continues to grow so we wanted to develop a service that provides smaller businesses with seamless access to as many countries as possible."
Additional features will also be added to the service later in the year designed to streamline how businesses can process large volumes of parcels. This includes the functionality to automatically upload the details of multiple outgoing parcels onto the service's website via a CSV file.
It is fantastic to see an economy where SMEs can thrive domestically while also reaching out to new and exciting foreign markets. The supply chain industry has a responsibility to innovate and develop a portfolio of products to help facilitate that growth and we hope smaller businesses can benefit greatly from our new international service.
Martijn de Lange is operations director at Hermes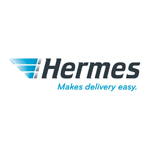 Hermes' vision is to be the carrier of choice for every end customer in the UK. The company currently delivers parcels on behalf of 80% of the country's top retailers and etailers.