PAID FOR POST
The Hermes Supply Chain Blog on Retail Week
Retail margins could shrink to 1% by 2025 unless retailers address the economics of online fulfilment, new research has revealed.
Retail margins, which currently stand at an average 2.5%, could decrease to just 1%, according to management consultancy OC&C Strategy Consultants.
Multichannel retailers will be hit the hardest, due to the cost of maintaining both physical stores and online fulfilment capabilities.
Over the past decade, online purchases of goods excluding food have doubled. They are predicted to double again over the next 10 years.
Home delivery is expected to account for 30% (£69bn) of total retail sales by 2025 and click-and-collect 10% (£23bn). In-store purchases are forecast to comprise 60% (£138bn) of total sales.
The overall size of the entire retail market is expected to increase 22% to £230bn by 2025.
In 2005, 91% of purchases were made in store, 9% via delivery and 1% via click-and-collect.
Last year, 78% were made in store, 19% via delivery and 3% through click-and-collect.
As consumers choose to purchase goods online, they are also opting for faster delivery times.
Between 2013 and 2015, the proportion of shoppers opting for next-day delivery grew 50%, while the proportion of those willing to wait three to five days for their parcel to arrive dropped 10%.
The research also highlighted the cost of online shopping to retailers: click-and-collect costs businesses four times more than in-store purchases, while home delivery of small or large parcels can be anywhere between five and 23 times more expensive respectively.
OC&C Strategy Consultants presented the findings in full at Retail Week Live on March 16.
Head of retail Anita Balchandani said: "I think retailers are increasingly aware of these issues. It is rising on the agenda, because we are seeing margin pressure on lots of fronts – there isn't much fat: retailers cannot easily absorb these costs without feeling any pain.
"Getting to the customer's home is the biggest cost of online delivery – that is 60% of the cost. Thinking about ways in which those costs can be reduced is crucial."
She added that local warehouse hubs and stores close to customers' homes, increasing drop densities and using more flexible working models such as self-employed couriers were ways in which retailers could reduce their fulfilment costs.
Balchandani continued: "The last mile is fast becoming the ultimate battleground. Being able to offer predictable delivery slots, free next-day delivery and an accessibly priced same-day service is becoming the norm. The challenge retailers face is how to meet these changing expectations while making the economics work for their business."
Becky Waller-Davies is a reporter at Retail Week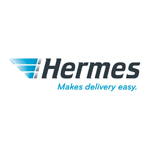 Hermes' vision is to be the carrier of choice for every end customer in the UK. The company currently delivers parcels on behalf of 80% of the country's top retailers and etailers.