PAID FOR POST
The Hermes Supply Chain Blog on Retail Week
Amazon loves a good 'Day'. First Black Friday, then Prime Day and now Jobs Day.
Jobs Day is Amazon's attempt to make an event out of its recruitment efforts.
Last week the retailer, which plans to create more than 100,000 new jobs by mid-2018, gave candidates a tour of 12 US warehouses, held interviews and offered on-the-spot jobs for pickers and packers on its inaugural Jobs Day.
A whopping 20,000 candidates turned up, many of which are now Amazon employees.
Amazon's approach to recruitment is novel but very necessary when considering the skills shortage facing supply chains globally.
With the holiday season around the corner, many retailers will be worried about having the workforce to deliver a Christmas, which is expected to bring more online shopping than ever before.
Brexit blues
The situation is exacerbated in the UK because of Brexit. The Recruitment Employment Confederation (REC), the body that represents recruitment agencies, revealed this week that British businesses faced worsening staff shortages in July as workers from the EU leave the UK.
The REC said that while staff appointments increased at the fastest rate in over two years, staff availability continued to decline and REC chief executive Kevin Green highlighted supply chain as a problem area.
"The parts of the economy most reliant on European workers are under even more pressure as many EU workers return home," he said.
"Employers are not just struggling to hire the brightest and best, but also people to fill roles such as chefs, drivers and warehouse workers."
Leaders not graduates
It's not just pickers and packers, retailers are also struggling to fill skilled supply chain roles.
Many supply chain and logistics positions require certificates, degrees or experience, which limits the talent pool.
However, Amazon prioritised leadership skills over professional qualifications in its recruitment extravaganza.
Amazon spokeswoman Lauren Lynch said: "We want people who are leaders and have demonstrated success. You don't have to have a degree or have a retail or warehouse background."
The retailer said it invests heavily in training so skills and experience aren't the be all and end all.
In fact, its Career Choice programme pays 95% of tuition costs for permanent employees even if they are not relevant to their roles.
Amazon has taken a unique approach to recruitment and while few have the scale to make job interviews into a national event, retailers need to take swift action to address the skills shortage that threatens to derail Christmas.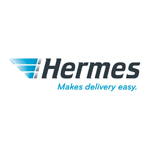 Hermes' vision is to be the carrier of choice for every end customer in the UK. The company currently delivers parcels on behalf of 80% of the country's top retailers and etailers.