PAID FOR POST
The Hermes Supply Chain Blog on Retail Week
New research into customer satisfaction from Hermes reveals online retailers and delivery firms rated top for customer service
On Wednesday evenings I settle down to watch Lord Sugar put this year's contestants through another daunting challenge on The Apprentice. The boardroom scene at the end of the show is always an entertaining highlight, as the candidates try to shift the blame in a bid to avoid the axe. For a number of years Lord Sugar has been assisted on the show by Baroness Brady, one of the UK's most recognised and respected business figures.
I recently had the great pleasure of meeting Karren at a Hermes conference to share the key findings of our fifth annual International Shopping Survey. We asked Karren to address the attendees of the event, held at the Science Museum in London, and she didn't disappoint. She spoke passionately about her career as football's leading lady, from becoming managing director of Birmingham City at the age of just 23, through to her time at West Ham, where she now holds the position of vice-chairman. With Karren at the helm, the sky is the limit for West Ham, and I'm sure she's delighted following the club's victory over defending English champions Chelsea last weekend.
The conference attendees, including the vast majority of our customers, were also the first people to get access to the latest Hermes research. The survey, which included the views of more than 2,000 consumers in the UK and a further 1,000 in Germany, delivered some fascinating insights, especially when it comes to customer service.
Online delivering on customer service
The research revealed that online retailers and delivery companies are being praised for their customer service, rating considerably higher than utility companies, mobile phone suppliers and local authorities.
The respondents were asked to rate their satisfaction levels with customer service departments across a number of industries. In both countries, online retailers came out top with 95% (UK) and 93% (Germany) stating that they were satisfied with the levels of service. Delivery companies came a close second scoring 83% (UK) and 84% (Germany). This is considerably higher than other industries, which included local authorities scoring just 65% (UK) and 62% (Germany), and utilities 72% (UK). Mobile phone companies, banks and internet service providers also scored lower across both countries.
In addition, over three quarters of respondents believe that delivery services are improving, stating an increase in new services, timescales and communication as reasons for this. Home delivery still remains by far the most popular option for those ordering online with over 70% in both countries preferring this method, while also stating that it was more convenient for them than click-and-collect.
I am delighted to see the high satisfaction scores around customer service, an area that we at Hermes have invested considerable resources in, and that once again delivery services are improving. With Black Friday less than a month away, it is positive to learn that so many online shoppers have faith in the industry to deliver their items reliably and efficiently.
Over the coming months we will be discussing the research in more depth on this blog.
· Mark Pettit is sales & marketing director at Hermes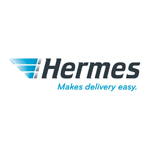 Hermes' vision is to be the carrier of choice for every end customer in the UK. The company currently delivers parcels on behalf of 80% of the country's top retailers and etailers.