TJ Hughes is eyeing up the potential of BHS and B&Q sites as it plans its expansion in the Northwest of England.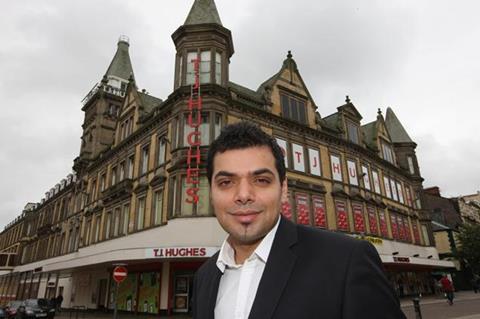 The discount department store is beginning a expansion project in the Northwest but is also considering locations further afield, including the Southwest, the Midlands and Stoke-on-Trent.
Managing director of TJ Hughes Anil Juneja told Retail Week there were "lots of opportunities" for property at the moment following the recent announcement of 60 B&Q store closures as well as any BHS stores if and when they become available.
"They've [BHS] certainly been mentioned in the property world and there might be some available including some of the B&Q sheds," said Juneja. "There's plenty of opportunity and we have good agents to keep us up to date, but it's really about getting the right site."
Towards the end of March the retailer kicked off its 2015 expansion plan with the launch of its 13th store in Bury.
The TJ Hughes name, six flagship stores and website were bought out of administration in 2011 by The Benross Group. Since then Juneja has been building up the business by updating its infrastructure, IT and suppliers.
In its heyday TJ Hughes had 55 stores but the discount retailer, which sells brands including Nike, Birkenstock, Rimmel, Clinique and Tefal, now hopes to beat that number, and Juneja hopes to one day have 60 sites.
The plan is to go back to some of the TJ Hughes sites in the 55 towns where Juneja said the retailer still has loyal customers. He added that stores in Birkenhead, Coventry and Manchester are proving popular.
Omnichannel plans
Alongside new store openings, Juneja said the retailer will continue to invest in its infrastructure, logistics and IT, and aims to become a "truly omnichannel retailer".
When The Benross Group bought the retailer, its website was switched off and Juneja said his team had to start again from scratch to build up its capabilities. The retailer is using legacy systems at present, but hopes to launch a new website in June which will enable TJ Hughes to have real-time visibility of stock and offer click-and-collect and loyalty cards to customers.
"We're working really hard behind the scenes and we're strengthening our management team, we're looking to hire more experienced people and non-executives who can support me," Juneja said.