The Spanish jeweller Uno de 50 is to launch a 1,250 sq ft store on London's Regent Street in April this year.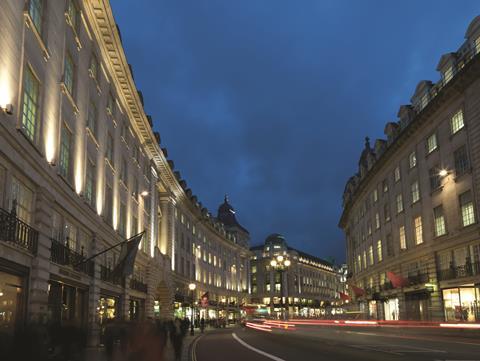 The jeweller, which handcrafts its pieces, has signed a 10-year lease with The Crown Estate for the 142 Regent Street unit.
Jose Azulay, owner and president of Uno de 50, said: "Regent Street's global reputation for quality, heritage, style and success is synonymous with our own values, which is why this was the perfect location for us to open our first UK store. We're looking forward to bringing the spirit of craftsmanship which inspired the creation of Uno de 50 to this iconic part of London's West End."
The jeweller was founded in the late 1990s and has 100 stores worldwide in locations including Paris, Milan, Barcelona and New York. Regent Street will be its first UK store.
When the retailer launched it created only 50 pieces for each of its designs, which inspired its name.
The Uno de 50 store will sit next to the likes of Omega, Watches of Switzerland, Folli Follie, Liberty and Mappin & Webb, which all operate flagship stores on Regent Street.
Katerina Mercury, asset manager for The Crown Estate's Regent Street portfolio, said: "Uno de 50 will make a fantastic addition for shoppers, complementing Regent Street's world-class line-up of fashion and accessories retailers.
"Following in the footsteps of Hunter, & Other Stories, Karl Lagerfeld and Piquadro, all of which opened their first UK flagships here, Uno de 50's decision emphasises Regent Street's position as the number one destination for successful global retailers looking to launch their brands in this country."
The Crown Estate has been through a £1bn regeneration programme that began in 2002. Over the last 12 years it has been redeveloping historic blocks to create retail and office space on Regent Street.