House of Fraser's chief information officer Julian Burnett said it has embarked on a "multi-wave investment programme" to drive growth.
Addressing a packed room in the closing keynote for Retail Week Buzz, Burnett said the retailer was "at the start of a second big drive of investment" across its online and bricks-and-mortar estate.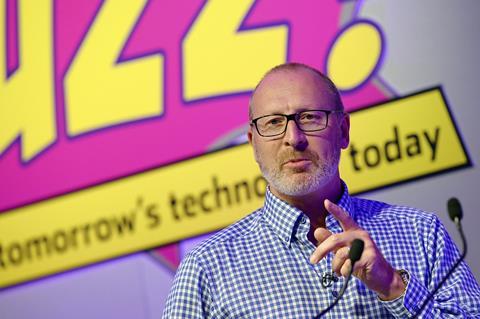 Burnett said the retailer's 60-strong store estate was "an absolute asset" but would be used to drive customer experience before sales.
"If we could ask our customers if they had enjoyed their time in our store and they said they had, that would be enough for us," he said, although he added it would be "even better" if they made a purchase as well.
He went on to say that the rise of multichannel shopping and click-and-collect had created "huge complexity" for House of Fraser, and had reached the point in recent years where it had been "impediment to our next phase of growth."
As a result, Burnett said the retailer is investing in its existing bricks-and-mortar stores so they can "act as mini warehouses," for shoppers to collect online orders.
House of Fraser has also launched an ecommerce upgrade, which is halfway to completion, as well as gutting some of its existing IT systems in an effort to "simplify for sophistication."
The retailer is also expanding its international presence and is preparing to open its first bricks-and-mortar store in China, which Burnett said would open "at the end of the year."