Retailers must seize the opportunity to create differentiated and compelling in-store experiences if they want to thrive in the future, 25 leading retailers and experts warn in our new report

Senior leaders from Nike, Asda, Primark, Loaf, Spar, McDonald's and Swedish grocer Lifvs spoke in-depth to Retail Week for Future formats: what lies in-store for physical retail to reveal how they intend to give consumers the in-store experiences they so crave.
The exclusive interviews, featured in the report published today and produced in association with Eventbrite, show how businesses must invest and adapt their stores to stay relevant.
The cost-of-living crisis biting into household budgets, swathes of consumers still shopping predominantly online and a discerning shopper hungry for new real-life experiences mean retail stores are up against it if they want to ensure steady footfall.
But, where there are challenges, there are opportunities. In the report, the retailers reveal their strategies for in-store CX and what needs to change for stores to remain relevant in customer journeys.
Nike's market-leading strategy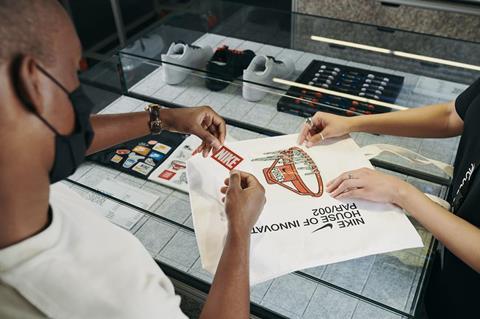 Betting on memberships
Investing in tech-driven experiences
Delivering diverse formats
Membership is a big part of Nike's business, says Cathy Sparks, vice-president of Nike Direct EMEA. "Now that we can bring more people together again in a safe way, we are super excited to invite our members to new events in our key stores: opportunities to meet their favourite athletes; sessions to personalise their Nike shoes and apparel; community activations; sustainability workshops and run clubs in their neighborhood," she says.
Sparks says bricks and mortar is key: "We are committed to reinvent it with new, immersive experiences that inspire, empower, educate and engage our consumers with the very best of Nike – locally and globally."
Customers can choose from formats including Nike's House of Innovation, its ultimate brand experience. The store features a bra fitting service based on machine learning and advanced algorithms; the Kids Pod, which offers interactive gaming experiences; and a raft of Nike app services in-store including buy online, reserve in-store, scan to learn, scan to try and a shop-the-look feature.
The sportswear giant also offers customers its Nike Live stores, which are its smaller-format neighborhood destinations; Nike Rise, its city-based medium-sized doors; or Nike Unite, its value stores.
Sparks adds: "Together these comprise our global retail concept – delivering the world's most innovative product, curated shopping journeys, and connected experiences that deepen Nike's relationship with our consumers and deliver growth across our ecosystem."
For the full in-depth Nike in-store CX case study, access your copy of the report today.
Primark investing in partnerships and the future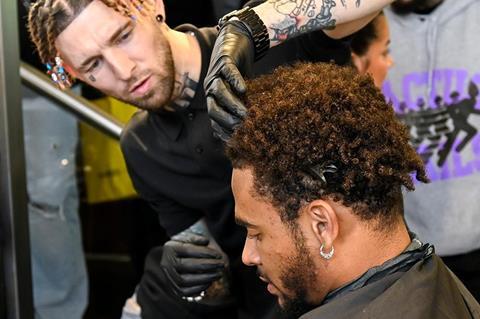 Striking brand partnerships
Creating 'moments' in stores to delight customers
Blurring the lines with the launch of online click-and-collect trial
For Primark, that extra reason to visit has meant differentiating its offer with a mixture of complimentary brands in-store. In February, Greggs opened a cafe inside Primark's Birmingham flagship. Then in May, Primark launched a partnership with Smokey Barbers with two shops in Birmingham and Manchester.
Primark director of new business development Tim Kelly says: "Primark is the number one volume retailer. We want customers to come and get really great value, but we want them to get more than that. We want them to get their nails done, so when they're going out after buying that new outfit, they're not just feeling good but they're looking great too. Covid gave us an opportunity to rethink our strategy."
Primark has also sought to create engaging 'moments' within its stores. For example, its Manchester store features a Central Perk Cafe, complete with a replica of the Friends sofa. "People have got that Instagrammable moment with the iconic sofa. We've now got a menu inspired by the Friends show and every fourth song is the show's theme song. It's a very immersive experience," says Kelly.
The value retailer also has its gaze firmly fixed on what the future holds for in-store experience.
"When you think about the future, we've got 24 million followers across our social media channels. How we link our physical stores to the real world is really important to us. We just relaunched our new website in the UK, which is a better journey between searching online, allowing customers to check stock availability before then going to the store. Connecting our customers with our physical stores in the digital space is really important to us for the future," says Kelly.
The retailer has already made moves to blur the lines between offline and online – an arena it has famously steered away from, in terms of ecommerce. Just two weeks ago, the retailer revealed plans to launch a click-and-collect trial across childrenswear delivering to 25 stores later in 2022.
Who we spoke to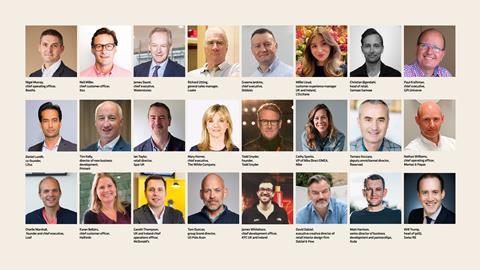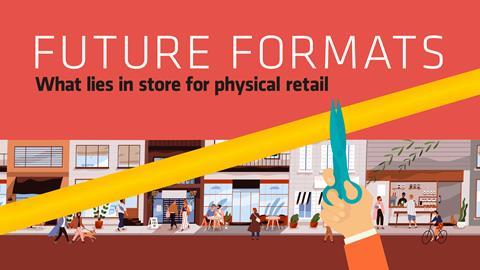 Access your free copy of Future formats: what lies in store for physical retail today to discover:
The in-store CX strategies of Asda, Loaf, McDonald's and more
What the future of in-store CX looks like and where to invest
How to create that all-important 'wow' factor
The role in-store events play in building customer communities
Global case studies on Alibaba's Freshippo, innovative Swedish grocer Lifvs, and Polish fashion retailer Reserved

Eventbrite brings people together through live experiences. Discover events that match your passions, or create your own with online ticketing tools.