Our grocers come in for more than their fair share of criticism, but when compared with supermarkets across the Channel they shine.
A quick visit to northern Italy last week served to illustrate just how good our supermarkets are, no matter what some naysayers might be inclined to think.
Standing in the queueing system and waiting to be called to the next till in a fairly tired-looking branch of Carrefour, the one thing that was really apparent was just how few staff were on hand either to open more tills or to deal with shoppers' queries. Instead, it was a case of them muddling through and hoping that generally low standards (albeit the quality of the fresh produce left the UK, as usual, standing knee-deep in a muddy field) would not be remarked upon for no better reason than that everywhere else is like it.
This stood in sharp contrast to a trip last Thursday to a new Waitrose in Worcester. Admittedly what was on view was the result of some of the latest thinking about how a supermarket should be laid out, but the standard across the chain is uniformly high.
In place of the simple acquisition of comestibles, this store was about having the time to have a coffee and cake, or perhaps a light lunch with a bottle of wine from the in-store department (on which a modest corkage is charged) or even, perish the thought, buying some groceries.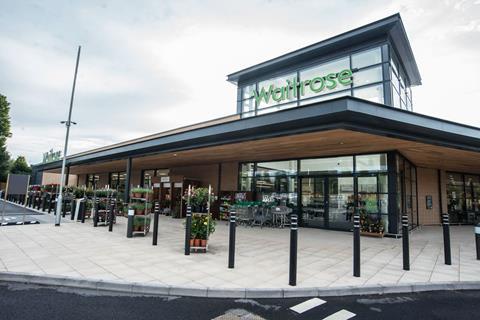 British standard
What this actually boiled down to was the provision of something approaching an experience that might be available in a northern Italian market, but would not be found in one of the area's supermarkets.
"Most branches of the UK's big four will be better than what might be found elsewhere"

John Ryan
As is always the case in a supermarket, it is probably the last five minutes that determine your thoughts about the shopping trip, but even here Waitrose seemed to do things better than just south of the Alps, with staff on hand to help those who might be momentarily confused by self-checkouts.
While the comparison between a 45,000 sq ft Waitrose and a Carrefour hypermarket is perhaps unfair, it is generally the case that most branches of the UK's big four will be better than what might be found elsewhere.
A visit to the new Carrefour in Mons may be enough to convince otherwise, but this exception does not disprove the rule.
As a nation we are generally pretty fond of complaining about our grocers, but they do an awful lot of good.