A visit to the National Retail Federation expo in New York reveals that while US stores are good, they are stuck in something of a rut.
It's January, it's cold(ish) in New York and it's time for the National Retail Federation (NRF) convention.
As usual, planeloads of retailers have made their way to the Big Apple in search of the next big thing in retail technology – most of them from IT backgrounds.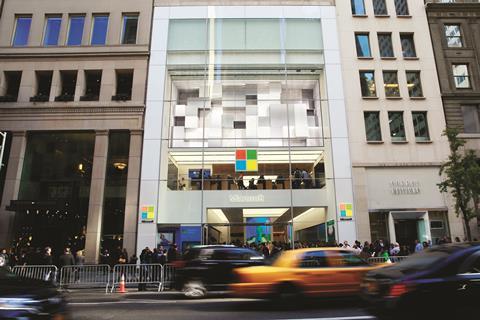 A good number of them will take time out during this digital fest to see what New York has to offer in the way of new and diverting retail, and some will be rewarded by things that they may not have seen before, or which are not on show in the UK.
For most however, with the exception of the new Microsoft store on Fifth Avenue, which it has to be admitted does look a little 'Apple lite', there will probably be a sense that much of what is on view has been around for a while.
And nowhere is this more the case than when looking at the biggest American fashion brands.
Lost momentum
Walking into J Crew, Hollister, Abercrombie & Fitch and Gap, among others, little seems different from 12 months ago.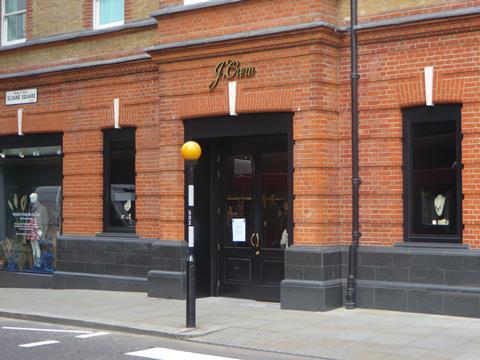 This applies as much to product as to interiors, and it is quite hard not to wonder why shoppers from out of town would bother to head back in store upon returning to the city.
Back home it's always quite hard to unpick how American retailers that have taken space (on Regent Street for the most part) are doing because when it comes to results time, the performance of a European offshoot sometimes merits little mention.
But it is certainly worth remarking that what looked new and jazzy not a couple of years ago now looks pretty much the same as it did when it first opened (think J Crew).
"There are plenty of regular shoppers who are not being provided with reasons for return visits"

John Ryan
This may be fine if a business is posited upon a constant stream of new shoppers and maybe that is the case in London's West End, but the fact is that there are plenty of regular shoppers who are not being provided with reasons for return visits.
This will not do and if the big brands that have lavished so much on their shopfits don't do something about their formats, then the US invasion that has seen so many retailers heading to Europe may ultimately prove short-lived.
There is every reason to visit a store if it keeps changing and evolving, but US retailers do seem to be suffering a little from what might be termed Banana Republicitis…same old, same old.