The new high streets minster has dismissed calls for a "Tesco tax" but said an extension to Sunday trading rules must be explored.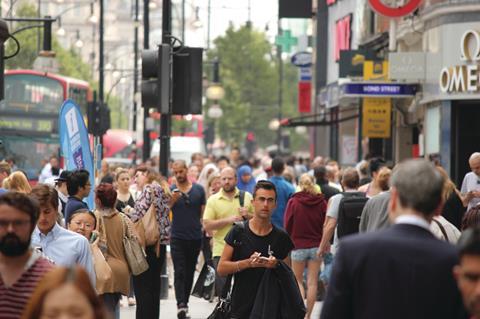 Penny Mordaunt, who took on the new role in the reshuffle, replacing Brandon Lewis, told Retail Week there are better ways for large retail chains to help their community other than increasing their business rates bills.
"If you're putting up tax on a business it is ultimately going to be passed on to the consumer and I'm not in favour of that," she said.
Mordaunt's comments come following a controversial proposal from Derby City Council put forward this week to increase the business rates charge on larger retailers, such as supermarkets, in order to "recirculate" revenues in local communities.
The idea has been backed by 19 local authorities.
But Mordaunt said: "There are much better ways of supporting local shops, such as getting the basics right through planning and parking issues. Many national chains have a presence on the high street and it's about engaging with those businesses."
Business rates are a huge concern for retailers who believe they pay a disproportionate amount compared to other sectors, while the high costs are hampering investment and job creation.
She said business rates are a priority for the Government but any radical changes to the system will take time. The Government has committed to examining the system in 2017.
Sunday trading
Mordaunt also said that the potential for extending Sunday trading hours must be explored.
"I think we have seen shopping evolve and change. People have different demands now," she said.
"We've got to explore these issues and of course need to be aware that employees, particularly those working part time, will feel they have less family time. But I think there are ways to get round it in terms of how large businesses arrange the rotas."
The debate over whether to extend Sunday trading laws has been an ongoing debate, splitting opinion among retailers. Some retailers say they would welcome the flexibility, while others say it wouldn't result in incremental sales but instead spread them across the weekend.
Mordaunt, who will be starting a tour of high streets next week, said her main focus will be on ensuring local authorities are optimising the new measures the Government has put in place to help boost high streets through planning, parking, localised business rates powers and developing the Great British High Street initiative.