The first international Macy's store will launch in Abu Dhabi in 2018 and will be accompanied by sister department store Bloomindgale's.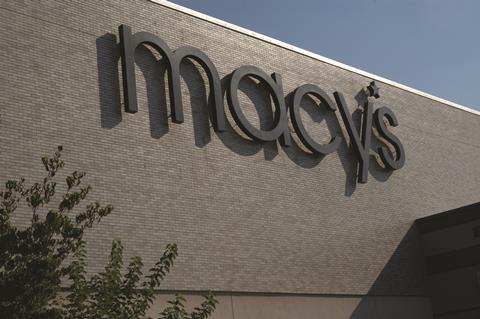 Macy's 205,000 sq ft flagship will be spread across four levels, while the Bloomingdale's branch will be a 230,000 sq ft store. Both are due to open in spring 2018 in the Al Maryah Central shopping centre.
Al Maryah Central will cover 2.3 milliom sq ft and is being developed on Al Maryah Island in Abu Dhabi by the Gulf Related joint venture.
Once opened the two department stores will be largest department stores in the region.
Macy's chairman and chief executive Terry Lundgren said: "As a spectacular new world-class shopping destination, Al Maryah Central provides an outstanding opportunity to introduce Macy's to customers who live and work in the booming UAE market, as well as to visitors who come from around the world for events, business and holidays.
"Macy's and Bloomingdale's already are well known globally. They are destinations for international tourists to the United States and play an important role in popular culture domestically and globally."
Macy's is being launched in Abu Dhabi in partnership with the Al Tayer group.
Al Tayer chief executive Khalid Al Tayer said: "Having recorded almost five successful years with Bloomingdale's Dubai, we are confident that the offering from Macy's will have an equally strong appeal in the Middle East region.
"Both Macy's and Bloomingdale's have entrenched themselves as market leaders in department store retailing in the US, and we look forward to delivering the same unrivalled shopping experience to customers in Abu Dhabi."