Our new report draws on insights from the golden quarter to identify the threats and opportunities for retail in 2019.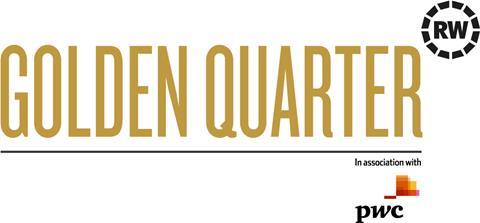 While Christmas 2018 looked grim on paper – with British Retail Consortium figures citing it as the worst trading performance in a decade – there were lessons to be learned from the 12-week period.
Bargain hunting
Consumers responded to the political and economic uncertainty of Brexit by showing a heightened awareness of value, as highlighted in Retail Week's new report, Spotlight on Christmas trading, produced in association with PwC.
This trend played out at Sainsbury's and Morrisons, with shoppers failing to trade up to premium food lines in the same way they usually do over the festive period.
Lisa Hooker, UK leader of industry for consumer markets at PwC, recommends grocers work with the cost-conscious trend in 2019 and do more with their value as well as premium ranges to keep shoppers in store and give them "the opportunity to choose where they trade up".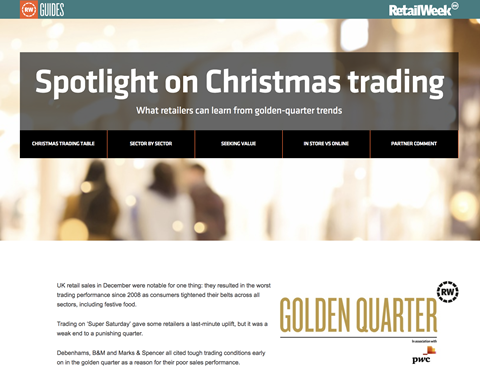 Spotlight on Christmas trading
What retailers can learn from golden-quarter trends
We reveal how retailers fared during the crucial festive trading period to highlight the opportunities and threats for 2019.
Find out:
What can be learned from each sector's successes and failures
How the value-conscious consumer can impact your sales
What rising online sales mean for your profit margin
Rise of online
One trend that will surprise no retailer is the increase in sales volume through digital channels.
Many high street retailers – from Next to Ted Baker and Boux Avenue – reported growth in online sales, coupled with a decline in store footfall.
And Springboard data backs up the retailers' comments. The consultancy found the total number of consumers on the high street, in retail parks and in shopping centres dropped 2.5% this Christmas – on top of a 3.5% fall the previous year.
"Many high street companies – from Next to Ted Baker and Boux Avenue – reported growth in online sales, coupled with a decline in store footfall"
The rise of online orders in 2018 suggests shoppers are seeking a more convenient, transactional way of buying gifts, food and drink – a trend expected to continue into 2019.
But with a rise in online sales comes increased complexity balancing the books – a trend this report explores as retailers such as Next struggle with the rising operational costs associated with a jump in digital sales.
Brand values
Fashion emerged as a growth sector for some retailers over Christmas, enjoying a late sales surge after a flat November pushed some – even Asos – to issue profit warnings.
Joules was one company that stood out as having strong golden-quarter sales, experiencing 11.7% growth in total sales in the seven weeks to January 7.
PwC noted that brands with strong identities, such as Joules, were able to benefit from a slower start to the season as they "understood why shoppers value their brand, delivered products true to that and were able to deliver online and in store seamlessly".
Download Spotlight on Christmas trading today for more key insights from the golden quarter.


Equipping retail and consumer leaders across the UK with leading-edge expertise and insights to manage change, navigate complexity and unlock value.