Habitat is to open its first standalone stores in 10 years this autumn.
The furniture and homewares specialist will unveil a 4,700 sq ft branch in Westfield London's 'home hub' extension in September, followed by a 6,500 sq ft shop in Brighton's Lanes district in October. The retailer, owned by Sainsbury's, is investing £1.5m in the stores.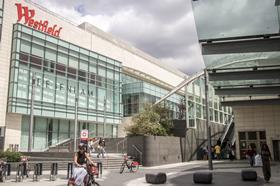 While some big-ticket furniture and homewares retailers are closing stores – for example, Carpetright had to go through a CVA – Habitat managing director Clare Askem said its comparatively small estate means there are opening opportunities in the right places.
She said: "For us it's a continuation of our multichannel strategy. We firmly believe customers want to physically shop as well as digitally shop, and it's about being careful about the right locations.
"Westfield is a 'Tottenham Court Road in a mall' and Brighton is thriving high street destination."
The two stores are larger than Habitat's typical branches, other than the 25,000 sq ft Tottenham Court Road flagship in London. In Sainsbury's stores it operates 11 mini-shops measuring between 1,500 and 2,000 sq ft.
Askem said a footprint of between 5,000 and 6,000 sq ft was "optimal" and the two new branches represent an opportunity to "put together a flagship offer" relevant to today's multichannel-driven environment.
Online accounts for 65% of Habitat's sales and services as click and collect, home delivery and iPad ordering in stores form part of the multichannel proposition.
Assuming the two new stores are successful, more would be likely to follow.
Askem said: "Our thinking is we need a handful of flagships backed up by local convenience offers [such as branches in Sainsbury's]".
Until 2016, Habitat had shop-in-shops in Homebase stores. Homebase owner Bunnings is now selling the business to Hilco and Askem did not rule out a return for Habitat.
She said: "We were very sad to leave Homebase. It's a different business today. But if it sat well with our strategy we'd consider a lot of different partners."