How are leading retailers and brands giving consumers the real-life experiences they crave?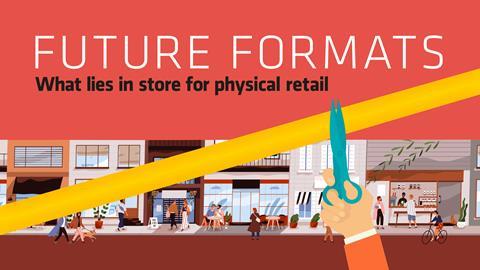 At a time when consumers are facing the worst cost-of-living crisis in a generation, how are retailers differentiating those experiences enough to wow shoppers and win their spend?
Retail Week has the answers.
Asda, Primark, Loaf, McDonald's, Estee Lauder and Itsu are among 25 leading retailers that have revealed their in-store customer experience strategies in Retail Week's latest report.
Retail Week spoke to those retailers in-depth for Future formats: what lies in store for physical retail, which takes a deep-dive into what consumers want from their in-store shopping experience and how retailers are rising to the challenge.
Want to know more?
Access your free copy of the report today, to discover:
What the future of in-store CX looks like and where to invest
How to create that all-important 'wow' factor
The role in-store events play in building customer communities
Global case studies on Alibaba's Freshippo, innovative Swedish grocer Lifvs, Nike and Polish fashion retailer Reserved

Eventbrite brings people together through live experiences. Discover events that match your passions, or create your own with online ticketing tools.