We ask some of the UK's best retailers which bricks-and-mortar stores appeal to them most as consumers.
The Line, SoHo, New York – Mike Shearwood, chief executive of Clarks
"It's a fictional person's apartment in New York. Everything is for sale – including the food in the fridge. For the past 10 years, retail has been focused on digitisation and convenience. The Line is the opposite of that. It's a pure opulent browsing pleasure. It's retail as theatre – and there has to be a place in the world for that."
Tokyu Hands, Tokyo, Japan – Colin Temple, chief executive of Schuh
"Tokyu Hands in Tokyo is the best store for eye-candy merchandise in the world. A riot of tactile objects that you never knew you needed and will never use but you will feel better for owning."
Richard James, London – Angus Thirlwell, co-founder and chief executive of Hotel Chocolat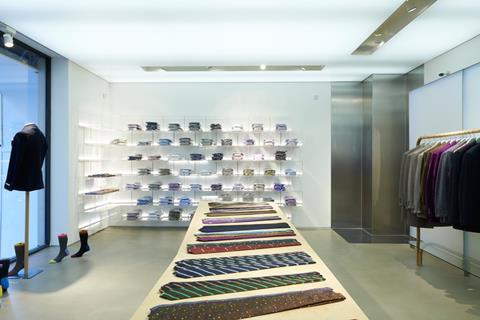 "The store reflects the best of what British style aspires to be, or as they used to say to me when I lived in France, 'le look Anglais'! Pared back, contemporary with authentic fabrics and high-skill tailoring, spiced up with a dash of eccentricity now and again."
REI, Santa Rosa, California – Rowan Gormley, chief executive of Majestic Wine
"REI gives great advice on outdoor gear because they only employ outdoor people. Simple. If you want to know which sleeping bag is right for you, you can get in it. In the store.
"If you pick wrong they refund automatically with no quibble. A retail experience that the internet can't match."
Harrods, London – Richard Pennycook, chairman of Fenwick and The Hut Group
"Having this year gone back to my roots in department stores, my pick has to be Harrods. The product assortment is stunning, the customer service accomplished.
"If bricks-and-mortar retail is all about the experience, there is no better place in the UK and few in the world to match a couple of hours in Harrods."
Apple, Covent Garden, London – Theo Paphitis, chairman of Theo Paphitis Retail Group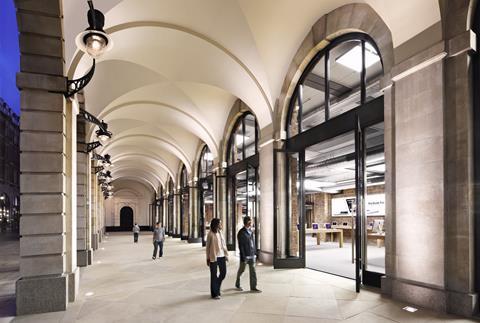 "This store is one of the biggest Apple stores in the world, architecturally beautiful and takes product knowledge and customer service to the next level."
Fortnum & Mason, London – Joel Palix, chief executive of FeelUnique
"It is the epitome of British taste and style, and over the past few years they have also added a selection of very niche fragrances you cannot find anywhere else. Fortnum's is the perfect place to find a truly British gift."
Michanicou Brothers fruit and veg store, Clarendon Road, London – Kenny Wilson, chief executive of Cath Kidston
"I love it because it is all about the great fresh produce on your doorstep. They are always happy to engage with you to try new things, which is part of their excellent service. It's no-frills but brilliant."
Saturday's Surf, New York – Peter Williams, chief executive and founder of Jack Wills
"It's so cool, I just can't stop myself from buying things when I am in there; I just want to hang out for hours in their café soaking it all in. Great coffee, bang-on taste in books and truly fabulous product."
Liberty, London – Jo Whitfield, chief executive of Co-op Food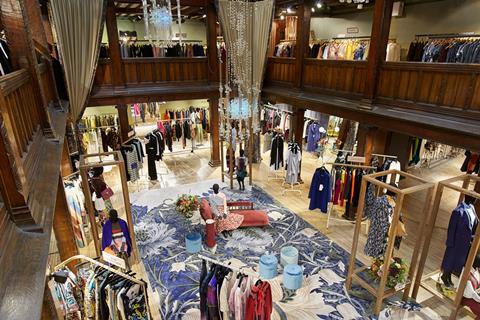 "Inspirational products in historic surroundings and all beautifully showcased. Innovative ranging and global product selection and brands. All with strong visual impact and merchandising skills.
"It's the most special shop in the world and they know their customer."
Tsutaya bookstore, Tokyo – Seb James, group chief executive of Dixons Carphone
"My favourite shop of any sort is the Tsutaya bookstore in Tokyo's Daikanyama district. This extraordinary building by Klein Dytham Architects houses an environment which manages to be both warm and cool at the same time.
"Open until 2am, with a hip bar full of Tokyo's beautiful intellectual community all reading books ranging from Zaha Hadid retrospectives to Nabokov, this store is hard to beat."
Ryder & Hope, Dorset – Wilf Walsh, chief executive of Carpetright
"The very best of eclectic, independent retailing. A quirky, minimalist collection of cacti, stationery, furniture, prints and toiletries – all the stuff you don't need but immediately covet when it's curated this skilfully."
Jesse Smith Farm Shop, Cirencester – Oliver Meakin, chief executive of Maplin
"Fantastic theatre. There's a glass wall looking into the fridge where you can see sides of meat hanging, demonstrating the expertise and quality of their meat.
"And the service is superb – knowledgeable, confident colleagues who engage customers in genuine conversations about what they want, and great at recommending seasonal meat and interesting cuts."
Goods For The Study, New York – Timothy Melgund, chief executive of Paperchase
"An unashamedly specialist stationery store with great depth of range, displayed and merchandised in a way that emphasises the personal nature of stationery and its lasting relevance in today's tearaway tech environment."
Okura, Tokyo – Peter Ruis, chief executive of Jigsaw
"As a pure, unabashed customer, I love Okura. In a world where everything is so globalised, it is a joyful fusion of design, craft and local culture.
"I always want to buy something, I have rarely seen something identical before, and the price can be genuinely surprising."
Ted Baker & Friends, London – Mike Logue, chief executive of Dreams
"I've been a huge Ted Baker fan since my first purchase in Glasgow over 25 years ago, but this shop has it all – a tailoring service, barber shop and even a shoe shine.
"The only thing missing is Teds Beds…I need to give Ray [Kelvin, boss of Ted Baker] a call!"
Rapha, London – Karen Hubbard, chief executive of Card Factory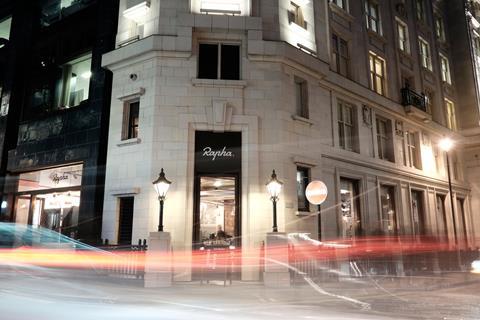 "Whether looking for a product for someone who is a keen cyclist, or for yourself, it has it all. You can browse technical cycling gloves or just find a pair of leggings to wear to the gym, all while having a coffee.
"For regular products, I buy online, but for an experience I always go into their shops if I am ever passing."
Selfridges, London – Nick Beighton, chief executive of Asos
"I love the experience of Selfridges from the moment you walk in – they nail the customer experience for me. It always feels exciting."
The White Company, Marylebone, London – Rose Foster, owner of the Rose Consultancy and former chief executive of Monsoon Accessorize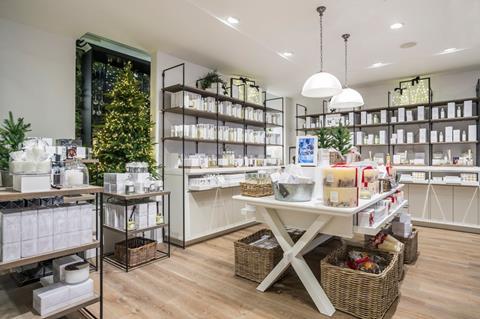 "[It] epitomises the brand. The look and feel has clearly been well thought through. Love the finishes, clear layout, product information and the overall lifestyle environment.
"Totally captures the brand – even the smell. So much so I'm using one of the diffusers in my own shop!"
Brunello Cucinelli, London – Harold Tillman, owner of Style Group Brands
"The quality of every item is mouthwatering. I come from a background of Savile Row craftsmanship and this incredible designer retailer personifies everything of the highest standards of quality, style and fit.
"Their shops have the subtlety that is true to its soft tones and the salespeople are so dedicated to its product."
Etro, London – Peter Williams, chairman of Boohoo
"Etro provides wonderful colourful ranges of menswear, the likes of which cannot be found elsewhere. Visually the store is a cornucopia of colour – very appealing to a fashion victim like me. Whenever I visit, I buy something."
Tebay Services, M6 – Nicholas Marshall, chief executive of Dobbies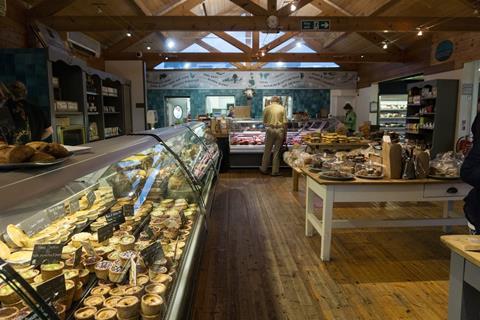 "Our head office is at Edinburgh and I live in Wales. Not surprisingly my favourite shop is therefore on a motorway. The M6 to be precise.
"Tebay is unique as it is a family-owned motorway service station complete with dog-walking facilities, restaurant, food-to-go, farm shop, hotel, gift shop and clean loos. The food is home-made, locally sourced and delicious."
Costco – Barry Williams, managing director of Poundland
"I genuinely like Costco, always come out with something I never realised I needed only to realise at a later date that I was right first time but couldn't resist buying it."
Wegmans, New York – Kevin Keaney, chief executive of The Works
"What really makes Wegmans stand out is the amazing people culture they've managed to create. Every team member that I came across, even very junior ones, were genuinely passionate about Wegmans, the products they sold and the customers they served.
"I have always believed that great people can be a competitive point of difference, but Wegmans take it to another level."
Fortnum & Mason, London – Justin Hampshire, managing director of Whistles
"It's a store that I take every opportunity to visit, and if I worked closer I'd happily shop there every day. Clarity of purpose, always excellent service combined with product offer quality and display. Just brilliant!"
Selfridges, London – Sir Ian Cheshire, chairman of Debenhams and Maison du Monde
For old time's sake, I still think Selfridges is one of the great stores because of its continual reinvention and approach to curating brand and experience.
In the new world, notonthehighstreet.com stands out in a world of commoditised product and adds a human tone of voice.
Sluiz, Ibiza – Sergio Bucher, chief executive of Debenhams
"My favourite store is Sluiz in Ibiza. It is a home decoration and fashion store in a big tent located in the middle of a field surrounded by blue (fibreglass) cows.
"Sluiz always surprises with its eclectic ranges and is probably one of the best visually merchandised stores in the world. It's not about architecture, it's about using the power of themes and repetition. After each visit, you don't realise you spent two hours there and bought half of the store. But you did."
Who have they missed? Which would be your favourite? Leave a comment below or tweet us @RetailWeek