Etail giant Amazon has plans to open its first physical store in time for Christmas and has picked central New York for the trial.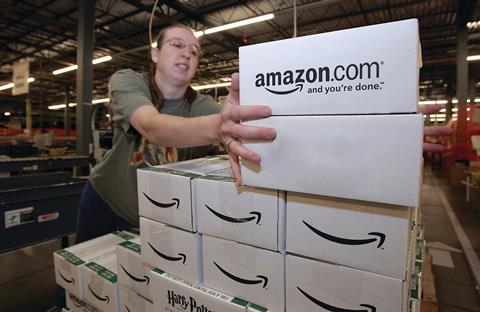 The site of the store will be on the same street as Macy's department store and is designed primarily as a place for customers to pick up orders they have made online, according to the Wall Street Journal.
The store on 7 West 34th Street will also act as a mini warehouse with limited inventory for same-day delivery within New York and will offer a product returns service.
A source told the Wall Street Journal that the store could eventually feature Amazon devices including its Fire smartphones and set-top boxes and Kindle ereaders.
Amazon is reportedly setting up the store after being inspired by Argos' partnership with eBay, which allows eBay customers to pick up purchases from Argos stores.
It is not yet known how big the store will be or the length of the lease.
If the trial is successful it is understood the format could be rolled out to other US cities.
Amazon has experimented with a physical presence previously through the use of Kindle pop-up shops in retail centres and also has a number of lockers that allow customers to pick up online orders.
Amazon to trial first physical store in New York ahead of Christmas
1

Currently reading

Amazon to trial first physical store in New York ahead of Christmas

2