Amazon is launching its first physical bookstore today in its hometown of Seattle as it dips its toe into bricks-and-mortar retailing.
The store, called Amazon Books, is located in the city's University Village, and will be stocked with 6,000 books.
Books in the store will be chosen based on online reviews and sales data and will cost the same as those on the Amazon website.
Amazon Books vice-president Jennifer Cast said: "Amazon Books is a physical extension of Amazon.com. We've applied 20 years of online bookselling experience to build a store that integrates the benefits of offline and online book shopping.
"To give you more information as you browse, our books are face-out, and under each one is a review card with the Amazon.com customer rating and a review. You can read the opinions and assessments of Amazon.com's book-loving customers to help you find great books."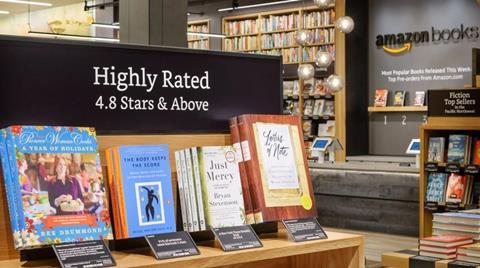 The store launch comes as Amazon continues to run small physical retailing experiments. It launched its first-ever staffed pickup and drop-off location at Purdue University's campus in the US earlier this year.
The move also coincides with a slowdown in ebook sales. Sales of electronic books have fallen by the most on record following years of spectacular growth, according to the Association of American Publishers.
Data shows ebook sales dropped 10% in the US in the first five months of this year, compared with the same period in 2014.