Sports Direct's chairman Keith Hellawell has been re-elected as chairman by the retailer's independent shareholders at today's AGM.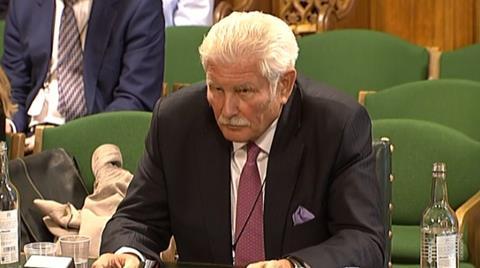 The controversial retailer's chairman won a 53% vote of support from independent shareholders to stay on as chairman.
Hellawell had previously pledged to step down if he had not won the support of the sporting goods retailer's independent shareholders at today's annual general meeting (AGM) after 54% of independent shareholders voted against his re-election last year.
A clutch of shareholders including Fidelity International, Legal & General Investment Management and Pensions & Investment Research Consultants had pledged to vote against Hellawell's re-election today due to lack of confidence in his leadership.
However, their collective votes proved insufficient to topple him, with only 47% of independent shareholders voting against Hellawell staying on as chairman.
Across all shareholders Hellawell won an 88% vote to be re-elected – although this will have been buoyed by founder and chief executive Mike Ashley's 62% stake in the business.
Ashley did not attend today's AGM but said in a trading statement released earlier today that the business was "fully focused on our strategic goal of moving our core business towards the 'Selfridges of sport' in order to further strengthen our proposition and drive long-term profitability".