Sports Direct boss Mike Ashley has welcomed backing from one of the retailer's key investors and said the support is "highly significant".
Hedge fund boss and founder of Odey Asset Management Crispin Odey was reported as saying he was "very happy" with Ashley's performance and called him a "natural winner".
Odey Asset Management increased its shareholding in Sports Direct to over 5% last week, after acquiring 1.9m shares.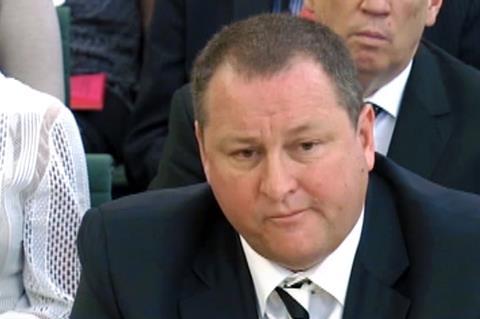 Sports Direct has been under fire for its working practices, stuttering trading performance and corporate governance concerns.
"I am grateful for Crispin's recent comments about Sports Direct and I'm glad that we will no doubt continue to have an interesting ride together," said Ashley today.
"I consider his backing to be highly significant at a time when others have been less forthcoming."
Sports Direct chairman Keith Hellawell last week faced a shareholder revolt over his position, but survived due to Ashley's backing as majority shareholder.
Odey, who once said Ashley could not be "housetrained", also revealed he had backed Hellawell's reappointment.
Ashley added: "I'm particularly pleased that we are in agreement over the fact that Keith Hellawell is the right man to help deliver further progress.
"We now intend to concentrate on our medium and long-term goals in order to deliver shareholder value through becoming the 'Selfridges of Sport."
Sports Direct sold its Dunlop brand last month, and is reported to be lining up more sales of its own brands in a bid to focus on its core retail business.