Robert Dyas's new boss is to focus on supply chain, cost control and leveraging customer loyalty as the owner of the hardware and homewares chain looks for an exit.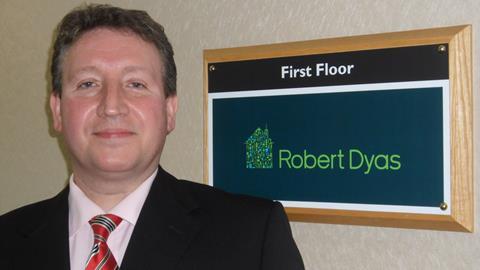 Chief executive Stephen McVey, who joined on July 25, said: "My focus is to continue like-for-like growth. We want a supply chain that is slick and well organised. We want to get the right product in the right place at the right time."
In his first interview since taking up the position, McVey added: "We're cash generative and the plan is to focus on cost control. We need to be smarter where we invest."
McVey said the next six months will be "about getting back to basics", and that the retailer would not be opening stores in the short term, but would focus on leveraging customer loyalty.
The retailer has also embarked on a trial of TV and radio advertising, partnering with suppliers such as Brita and Morphy Richards. "The ads are succinct on product and price," said McVey. "The plan is to remain reactive in a competitive consumer environment."
Robert Dyas reported pre-tax profits of £2.7m in its year to March 27, turning around pre-tax losses of £10.4m from the prior year.
Owners Lloyds Banking Group and Allied Irish Bank are seeking to sell the business next year, with a price tag of £25m. McVey said: "We're looking for an investor who will give us capital investment – this business has potential for growth."
Funds would be used to roll out more stores and refurbish the existing estate, said McVey.
The majority of Robert Dyas stores are in the Southeast, but McVey said there is potential to roll out in the North after a successful opening in Solihull last year.
Robert Dyas is placing kiosks in stores to grow online sales, which have increased double digit since year end. "We have a big opportunity for online and multichannel," he said.
McVey replaced Steven Round who left the business in February, as revealed by Retail Week. He was most recently managing director of JTF Cash and Carry but has held roles in businesses including B&Q, Currys and Do it All.