Hopes are high for boost to consumer sentiment and Games sales fillip.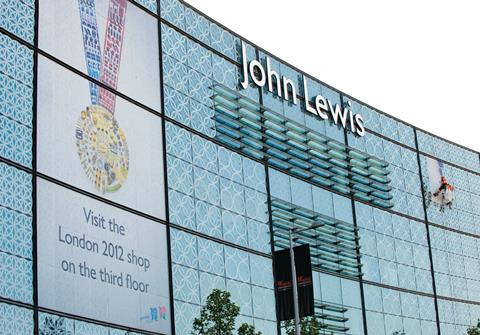 Retailers are going for gold as the starting gun fires on the Olympics today amid hopes the Games will provide a much-needed boost to consumer sentiment and sales.
With an estimated £560m of retail spend up for grabs, retailers are jostling for position to take advantage of extra footfall in London and a positive swing in the mood nationwide.
Justin King, chief executive of Sainsbury's, an official sponsor of the Paralympic Games, said: "The Olympics and Paralympics promise to lift the public mood and provide a real boost to our economy."
Tesco chief executive Philip Clarke said: "Lots of families are having a tough time at the moment and having the greatest show on earth happening right here on home turf should be a real boost for the country."
John Lewis director of selling operations Nat Wakely had "every expectation that the Olympics will be better" than the Jubilee in terms of sales.
Waitrose and The Co-operative also expect a revenue boost. Waitrose managing director Mark Price said: "The early signs have been very promising."
Alliance Boots health and beauty chief executive Alex Gourlay said the retailer had concluded a year of "intense" preparation for the event. Along with retailers including John Lewis and Harrods, Boots has ensured multilingual staff are easily identifiable in anticipation of a flood of tourists to the capital.
However, some retailers have sounded a note of caution on the prospect of the Olympics providing a sales boost. Kingfisher chief executive Ian Cheshire said the Games could potentially have a "small net negative impact" on UK sales. "People will either be watching it or will go on holiday," said Cheshire. However, he added: "I do think that it will create a bit of a feel-good factor among consumers – a bit of a golden glow."
Some fear that the spending boost will be confined to London. Conlumino managing director Neil Saunders said: "The idea that Grimsby high street will see an uplift in sales because someone is throwing a javelin in London is pure fantasy."
And Poundland claimed to have been approached by official Olympics merchandise suppliers keen to offload product, raising questions about the level of demand.
International entrants are making the most of the opportunity in London. US lingerie giant Victoria's Secret and Chinese retailer Bosideng this week both made their UK debuts in time for the Olympics.
A raft of retailers have taken advantage of relaxed Sunday trading laws to open longer.
Debenhams chief executive Michael Sharp said: "Our first late opening last Sunday saw a very busy evening of trade for our Oxford Street store."
Evans Cycles this week enjoyed a 35% uplift in road bike sales following Bradley Wiggins' spectacular victory in the Tour de France, sparking hope for an Olympics revenue boost.
Click here to read the Editor's comment
View the Opera sales data here
To view more about the Olympics, click here
Retail's Olympic expectations
£561m - Olympics retail spend
£59.6m - Party and barbecue food
£105m - Beer and wine
£86.3m - Televisions
£22m - DVDs and digital media
Source: Centre for Retail Research