The relaxation of Sunday trading laws for the Olympics has split opinion among some of the UK's biggest retailers.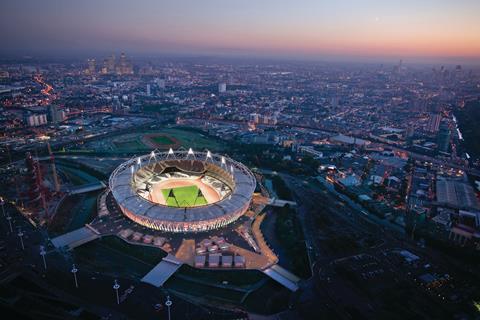 Chancellor George Osborne said in his Budget speech the Government would enable longer trading on Sundays for eight weeks during the Olympics and Paralympics.
Asda, Debenhams, Tesco and Boots welcomed the move. But The Co-operative came out against the decision fearing the "detrimental impact that this is likely to have on already beleaguered high streets".
Sainsbury's chief executive Justin King said he does not expect any sale pickup from Sunday trading over the Olympics other than in a small number of London stores.
He said: "We don't think Sunday trading relaxation for the Olympics is a big news story for sales. I have never received a letter from a customer saying, 'Please will you open your big shops longer on Sunday?'"
But The Co-op supported the Association of Convenience Stores' campaign against the change, fearing longer hours may become permanent.
Debenhams chief executive Michael Sharp said: "Debenhams welcomes the additional flexibility in trading laws and would expect stores close to the Olympic site to see a benefit."
A Boots spokeswoman said: "We want to be able to meet customers' needs throughout the Games and convenience, including opening times, will be key to delivering what customers want."
An Asda spokeswoman said: "We welcome greater flexibility to serve customers in our London stores during the Games."
A Tesco spokeswoman said: "Additional flexibility for customers is always welcome. We also want to ensure our staff have an opportunity to watch some of the Sunday sporting action during the Games. We will be considering how best to achvieve this balance in deciding how we will trade on Sunday's during the Games."
Ian Geddes, UK head of retail at Deloitte, said it would "not be a huge surprise if extended Sunday trading became the norm" long term. But he added: "Any boost to revenues enjoyed by retailers during the Games is unlikely to be replicated if the measure became permanent."
He said a permanent move would increase costs and stretch, rather than increase, consumer spending.
The Centre for Retail Research estimates a £189.8m uplift in spend on Sundays during the Olympics.
At present, retailers over 280 sq m are restricted to any six hours of continuous trading between 10am and 6pm on Sundays. The proposals will allow unlimited trading for eight Sundays from July 22.
"Some of the biggest [Olympic] events will be on a Sunday," Osborne said. "When millions of visitors come to Britain to see them, we don't want to hang up a 'Closed for Business' sign."
Oddbins managing director Ayo Akintola welcomed the move as a "sensible short-term approach".
Christine Cross, chief retail adviser to PwC, said: "The Sunday trading laws have been a thorn in retailers' side for some time and they have generated some innovative ways of extending them - browse periods and coffee shop early openings being amongst the most popular. Sunday has outstripped Saturday in a sales per hour measure for many retailers and an extra two hours will be very much welcomed by all retailers and most customers.
"Shoppers can after all shop 24 hours, 365 days a year online, so an artificial restriction of physical shopping hours seems outdated. The big question must be whether having set customers' expectations above six hours on Sunday, it can then be retracted."