PAID FOR POST
More voices from the retail industry
With retailers keen to understand what makes younger consumers tick, and more importantly spend, American Express unveils research into this generation of shoppers, says Dan Edelman at American Express
The current economic climate has undoubtedly prompted changes to consumer spending behaviour. And we've seen these shifts in behaviour and shopping preferences require retailers to respond with agility when it comes to meeting fast-evolving customer needs.
Gen Z and millennials are of specific interest for retailers seeking to understand their customer base, given how these younger consumers can influence and drive new trends across the retail landscape.
However, developing an understanding of what motivates and engages these groups has long been a challenge for retail brands – and this has intensified in recent years with the changing external environment.
This challenge is one that American Express is well-placed to understand. Our latest earnings report shows that millennial and Gen Z consumers continue to power our Cardmember growth, giving us unique insights into this cohort's spending behaviours.
Focus on value
Value is a key consideration for younger consumers, recent American Express research revealed.
Three-quarters (75%) of shoppers aged 18 to 34 think retailers can do more to help tackle rising costs, while a similar number (72%) of this cohort said they are increasingly focused on value for money when shopping.
"75% of shoppers aged 18 to 34 think retailers can do more to help tackle rising costs"
That's why we weren't surprised by the high levels of Cardmember engagement when we announced our new partnership with B&M.
The fast-growing variety retailer has been a leading request by Cardmembers and joins our rapidly expanding merchant network alongside several new additions, including high street favourite Timpson.
Creating purpose
For all retailers, regardless of their offer, it's important they make their brand ethos clear to customers.
Younger consumers, in particular, want to shop with sustainable, ethical and purpose-driven brands.
Our research found that those aged 18 to 24 are nearly three times more likely than 55- to 64-year-olds to shop with second-hand retailers and are four times more likely to only shop with brands that offer sustainable delivery options than older counterparts.
From Amex's perspective, charity shops chime well with our Cardmembers and are an established part of our merchant network on the high street, with latest additions Sue Ryder and the British Heart Foundation joining the likes of Save the Children, Age UK, Barnardo's and Shelter.
Rewarding loyalty
All customers, regardless of age, want to feel valued by the retailers they choose to spend with, but our research revealed that younger generations in particular have high expectations.
Two-thirds (65%) of 18- to 34-year-olds feel that retailers need to do more to reward them for their loyalty and more than half (52%) say they would only shop with a retailer who had a good loyalty programme.
For retailers looking to tap into this younger cohort, fostering loyalty more holistically and considering where it sits within the overall shopping experience is key.
Our research pointed toward in-store experience, the ecommerce journey and increased personalisation as all contributing toward deeper customer engagement.
However, it's clear that what builds and maintains loyalty is evolving; it's a topic that forthcoming research from American Express will explore in greater detail this summer.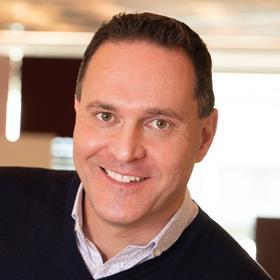 Dan Edelman is vice-president and UK general manager for merchant services at American Express

American Express is a globally integrated payments company, providing customers with access to products, insights and experiences that enrich lives and build business success. Learn more at americanexpress.com